The BEST Marketing Tool
For Designers!
Design Services and Rates Guide A FREE Resource for Your Interior Design Business
We value your
privacy
. We will never share or sell your information.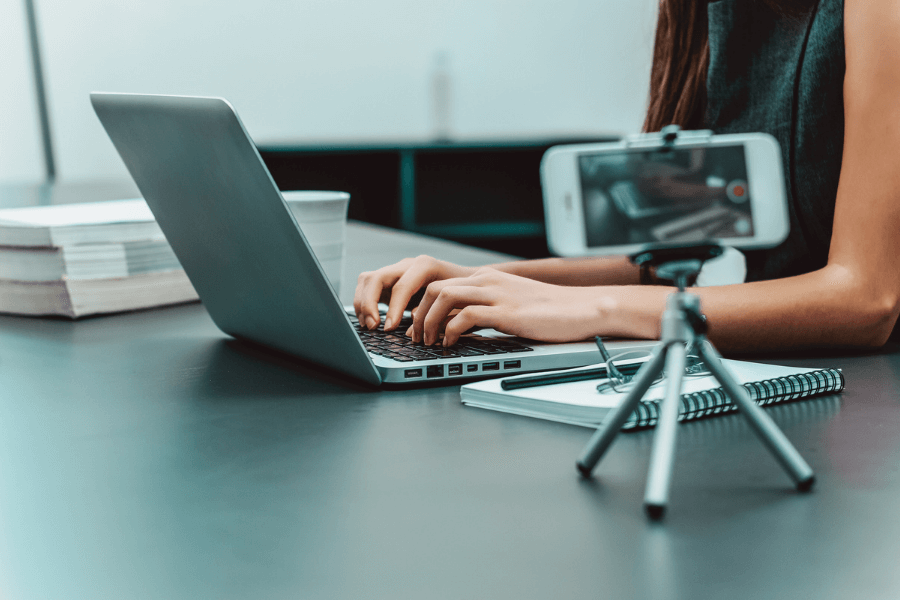 It's no secret that I've been a huge promoter of leveraging video as one of the most effective strategies to market your business. I truly feel a Design Services video is the best marketing tool.
Video has easily been one of the biggest game-changers for me and other designers whom I know to be using this medium regularly as a marketing tool on their website and for their social media.
Just recently I updated my Interior Design Services video that lives on the services page of my website. If you are rolling your eyes at me because the thought of video makes you cringe, don't leave – hear me out!
If you only do one video for your business, THIS is the one you NEED to do.
It doesn't have to be very long or even professionally filmed. Although I would say it's worth the investment to hire a professional to help if you aren't comfortable with video creation and editing.
The most important thing is to just get it out there so people can see you.
Take a look at my newest video below, just over 90 seconds long, to see what I mean.
Why a Design Services video is the BEST marketing tool
1. Connection
The connection you can make with potential clients is much stronger with video than with text and still images alone. As soon as they see you a relationship is starting to be built.
2. Builds trust
And through this powerful connection, you have an incredible opportunity to build trust! When people can see you and hear your message, they are able to develop a clearer picture of you are.
Potential clients can quickly relate to you. And they can make a more informed decision about whether they feel you will be a good fit to work with on their renovation or interior decorating project.
3. Stand out from the crowd
In the case of trying to attract new clients, you definitely want to stand out amongst the hundreds of other interior design and decorating professionals. Creating a design services video is a fantastic way to do this!
People are much more likely to remember you and your services if they see you in a video. Information in an email OR a video outlining your services – which is going to be more captivating? Video. Of course!
4. Impact
A Design Services video is an incredibly impactful way to get your message across. You can define your services in a way that prospective clients will recall easily when making their final decision on who to hire.
If the thought of you in front of the camera sounds a bit daunting then perhaps I can help. Set up a 1-on-1 coaching call with me and we can form a plan with steps on how to proceed.
The first video you make is often the most difficult. But you've got to start somewhere and I'd be thrilled to get you up and filming.
What to Include in a Design Services Video
5 key factors when creating this video:
1. Start your video with something captivating. Speaking to a homeowner's pain points is a great way to immediately draw them in.
What are they struggling with? Furniture placement, size and style of furnishings, room layout, fabric choices, paint colours? You want to engage your viewer from the first moment. They will be compelled to watch the video in its entirety.
2. Get to the point. You are trying to grab the attention of future clients. You don't want to bore them with the minutia of everything that is involved with working with an interior designer.
It's important to find the perfect balance between being informative and not overwhelming your viewer. I suggest no longer than 2 minutes for this type of video.
3. Introduce yourself and tell people a little about who you are. Share any triumphs or accolades that will impress but not sound too braggy.
4. Outline your services. Give brief descriptions of each service you offer. If coming up with your menu of services is something you are still struggling with then firstly you may want to take a look at my FREE SERVICES & RATES GUIDE. You don't want to bombard a homeowner with too many choices. So, be sure to have a clearly defined list of design services to speak about.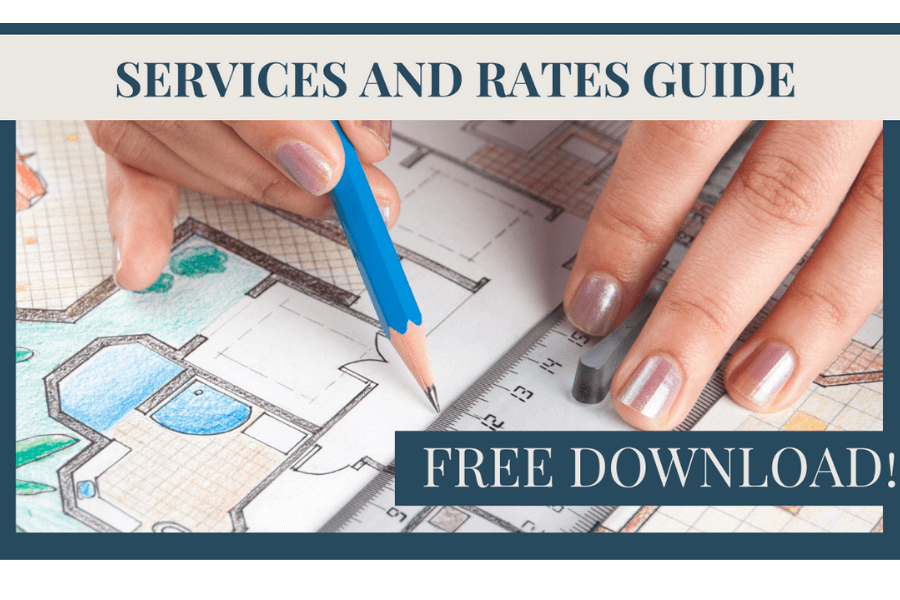 I can't emphasize this enough.
A Design Services video is the perfect place to explain the different services that you offer. I truly believe people grasp better what their options are when they hear it spoken to them vs. reading about it on a website.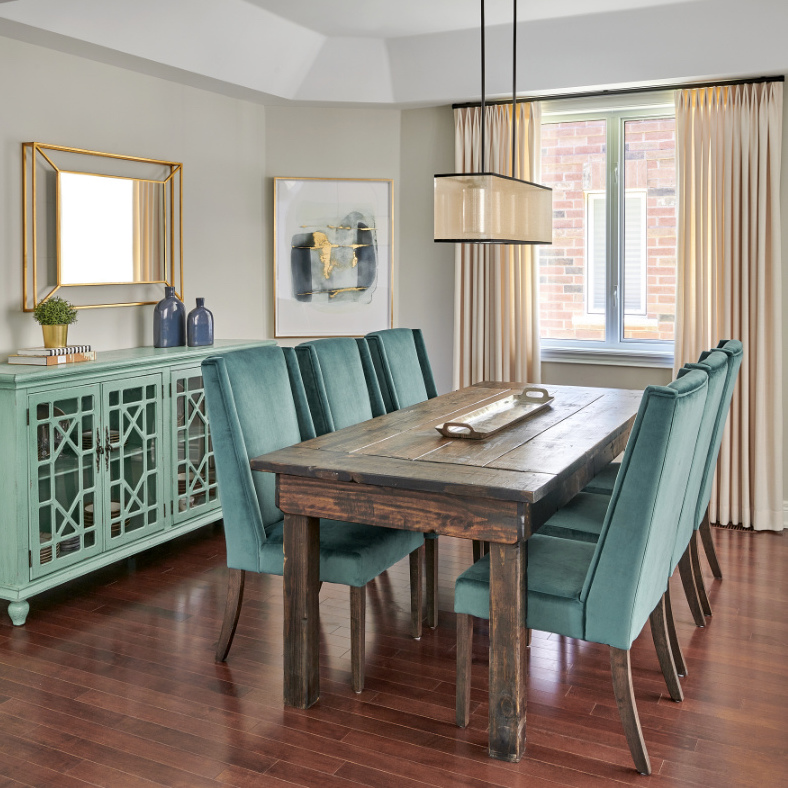 5. Talk about the value of your expertise. Finish your video by pointing out the tremendous value you will bring to their project – big or small. Explain how your skill set will greatly benefit them. And finally, how hiring a professional will, in the end, save them time and money.
Final tip
Be yourself. Show your personality and passion for what you do.
Most of us will agree we learn better by watching or doing than just reading about something. So, be understanding of the struggles that potential clients might have and make a thoughtful and informative video to educate them on the benefits of hiring your services.
Good Luck. Don't overthink it. Carve out some time to make a plan with a brief script, know where and how you will be filming (good lighting is important!), and remember to breathe.
You might surprise yourself with you how much you like using video or how easy it is. Or perhaps you appreciate it's something you need to start doing to further your business. Either way, if you want to learn more about how to incorporate video into your business then check out my Video for Profits Course.
I would love to see your video so please share it on social media and feel free to tag me so I can take a look!