My Near Car Crash & Favourite ID Finds at Dwell
For Designers!
Design Services and Rates Guide A FREE Resource for Your Interior Design Business
We value your
privacy
. We will never share or sell your information.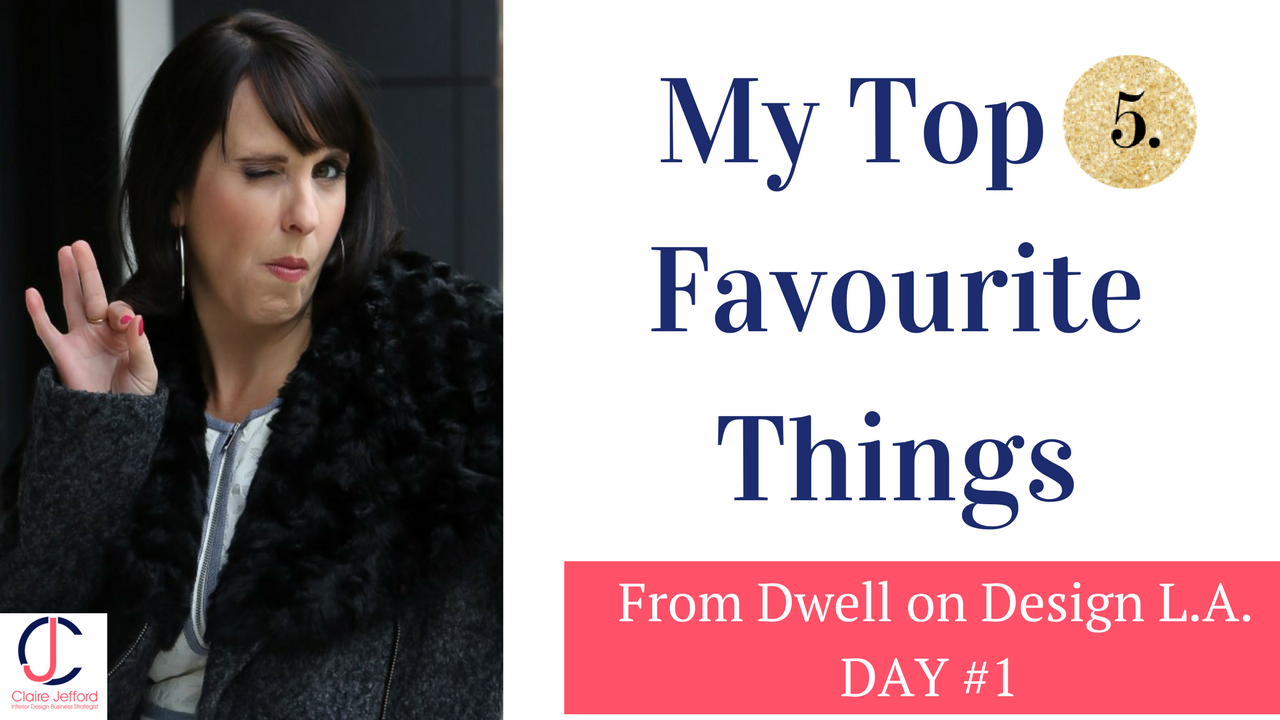 Before I head out to any trade show, I rarely have the opportunity to do as much research about the location and my planned itinerary.
However, I don't think that this is necessarily all bad.
Dwell on Design Show, L.A.
Before I head out to any trade show, I rarely have the opportunity to do much research about the location and my planned itinerary.
However, I don't think that this is necessarily all bad.
I typically have no pre-conceived ideas about what to expect from a show or set high expectations…except that I do know that when it's an event organised by Veronika Eagleson and her team at Modenus, there is NEVER any disappointment on these 'Once in a life time' tours.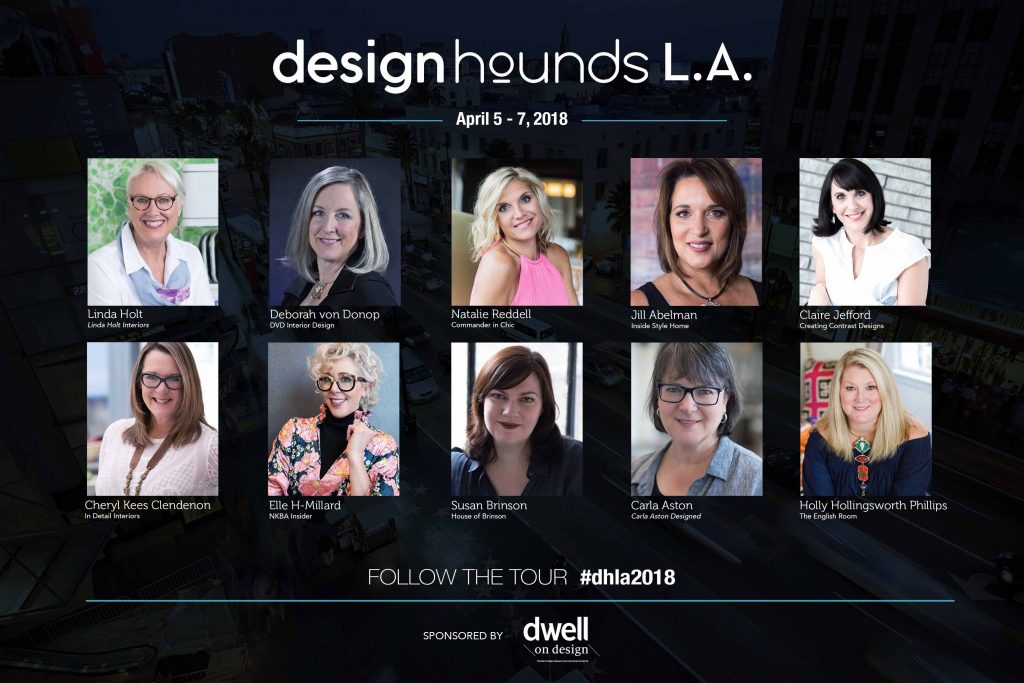 Oh, and don't be suprised if you may hear that expression "Once in a lifetime" a few times over this 3 part blog series from L.A's Dwell on Design. Stick around, because I am promising you plenty of remarkable interior design eye candy from this trip!
MY FAVOURITE THINGS: TOP 5
I'm breaking out my Top 5 and while my 'Favourite Things' are in no specific order, I am kicking it off in high gear…oh yeah, that pun was totally intended.
(sponsored post FDA etc)
#1: My Karma Revero Test Drive – Look out L.A.!
You know what they say about Karma, right? Well let me tell you, this electric sports car is the sweetest ride I've ever driven!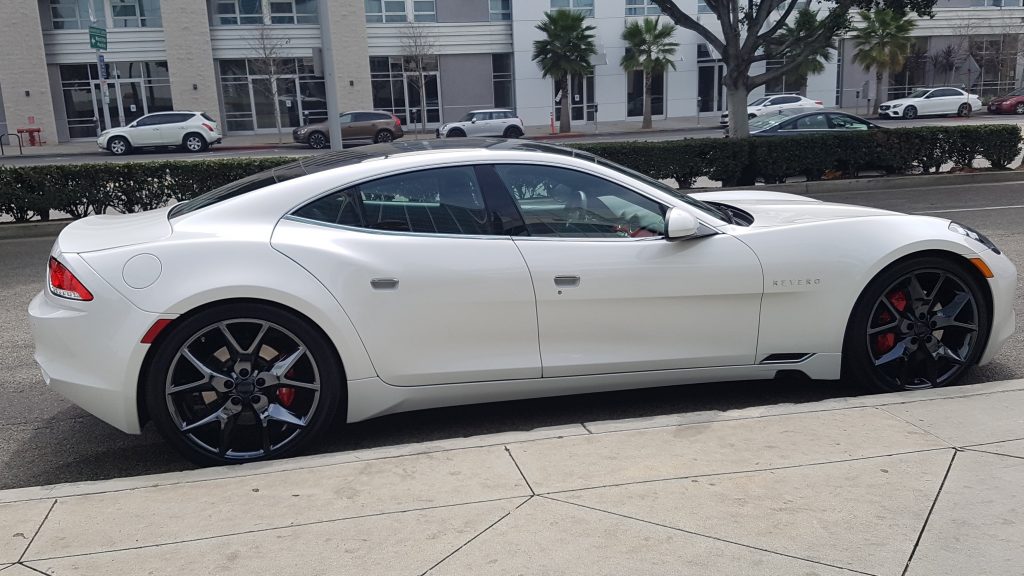 Not one to shy away from the limelight, I couldn't  help but to flail my arm around like crazy, nearly knocking down fellow #designhounds when asked, who would like to drive one of these brand new, high end, luxury sports cars? Uh, moi!!
This super sexy European car by Karma Automotive, won 2018 Luxury Car of the Year and is the smoothest drive I've ever had the pleasure of experiencing. Watch the video below to see this sexy beast in motion…I'm referring to the car by the way, not me. HAHA!
When I hit the button to ignite the engine, my passengers and I didn't even know the car was on!
It was a little bit of a tease that I wasn't able to put my foot down fully & really appreciate the grace and speed in which this car is capable of, but I did manage to hit the accelerator a few times to get a sense of it's power.
TNT: THE NAKED TRUTH
I actually came quite close to hitting a red pick up truck as I attempted to change lanes during the 15 minute drive. Thanks to Natalie Reddell for her high pitched scream in the back seat, as she alerted me to this in order to avoid what would've been a NOT so hot start to my trip! Natalies' IG video seen here, could very well have come true. #Funnynotfunny.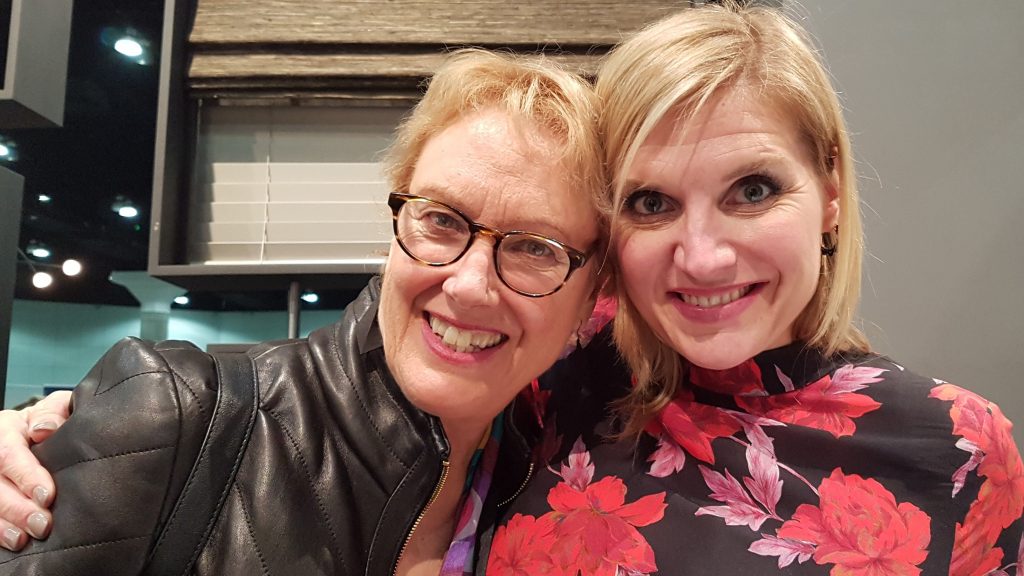 #2: Jonathan Adler
For the very first time, I had the pleasure of not only hearing the renowned Potter Jonathan Adler speak, but I also got the opportunity to meet the man himself.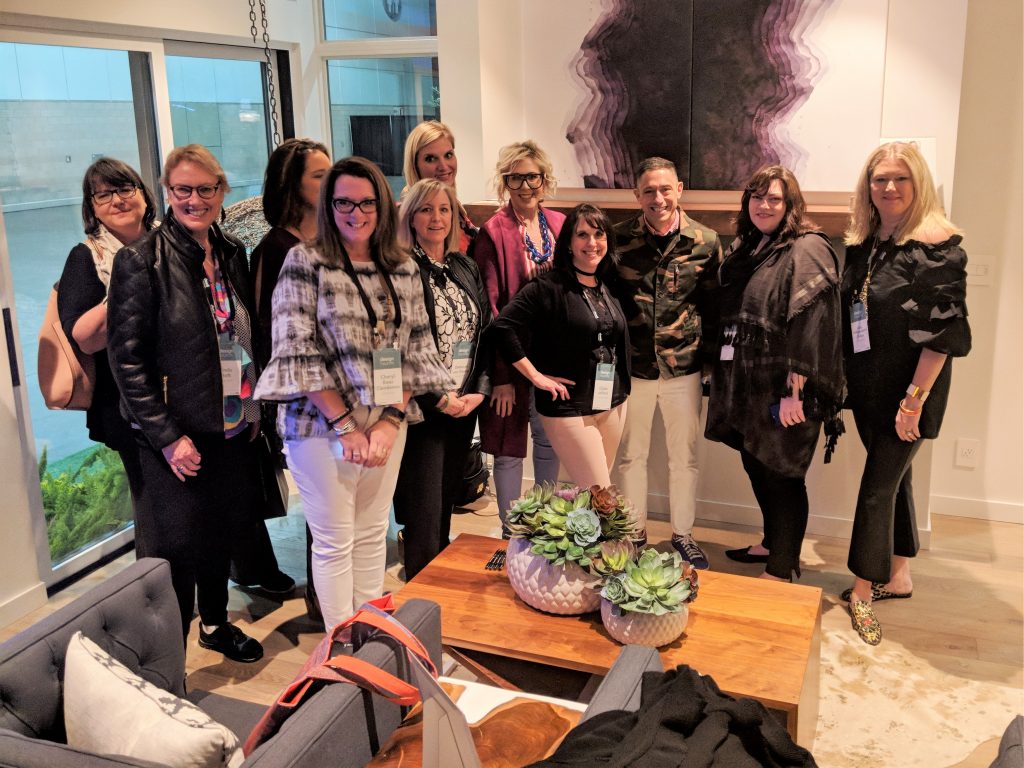 Jonathan is very interesting to listen to, he is funny and personable. He speaks openly about his remarkable career and how nothing was carved out in stone in terms of a plan to his success.
Click on the video below by Adobe Creative Cloud to find out more and see some of his sensational work. (FYI – there is some foul language used by Jonathan in this video)
My final word on Jonathan Adler…well, they are actually his words that made much of the audience laugh out loud:
"When it comes to decorating, the wife is always right…unless your husband is gay"
#3 THE DESIGN BOX CHALLENGE
While there were actually four winners of this Design Box Challenge, the one featured below was my absolute favourite.
These soft and pretty pink paint colours are from Sherwin Williams.  SW 6304 Pressed Flower & SW 6303 Rose Colored.  Below is another gorgeous palette that I found here on the SW site.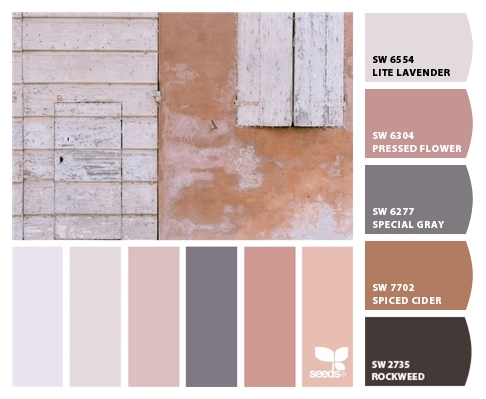 #4 THE SHADE STORE
Lucky for us, we are spoiled for choice when it comes to colours, patterns and styles for window treatments.  The Shade Store had a terrific display at the Dwell on Design show that inspired many of us #designhounds.
I recorded a demonstration of how to use their Day/Night Cellular Shades, which you can see in the video below from my Interior Design YouTube channel.
These shades have a 'top down/bottom up' function.  Multi-functional treatments are always in style, because the more versatile a product is, the likelihood that it will hold more longevity for home owners = more bang for your buck!
#5 Bold & Bright Coloured Accent Pillows
Last, but by no means least, I absolutely fell in love with these decorative and bold pillows & rugs by Xiema Rozo Design.  The pom pom and tassle accents are totally adorable.
I especially loved to hear the story behind these hand crafted pieces, as it adds to the beauty of the products and the brand. This excerpt was taken from the website and gives you a little glimpse into the people behind this charming, bold & colourful decor.
"These exquisite soft fabrics are complemented by a beautiful belt handcrafted by Wayuu women, indigenous from La Guajira, Colombia. We used the rich cultural and creative heritage of indigenous Latin American communities as a means of fostering their economic and social development."
Remember, this is only Day 1 of my 3 day adventure on the tour hosted by Modenus.  More to come soon!
But first, we end with a striking skyline view of Los Angeles from the Dwell on Design Rooftop party. I know, it's a tough job, but someone's gotta do it.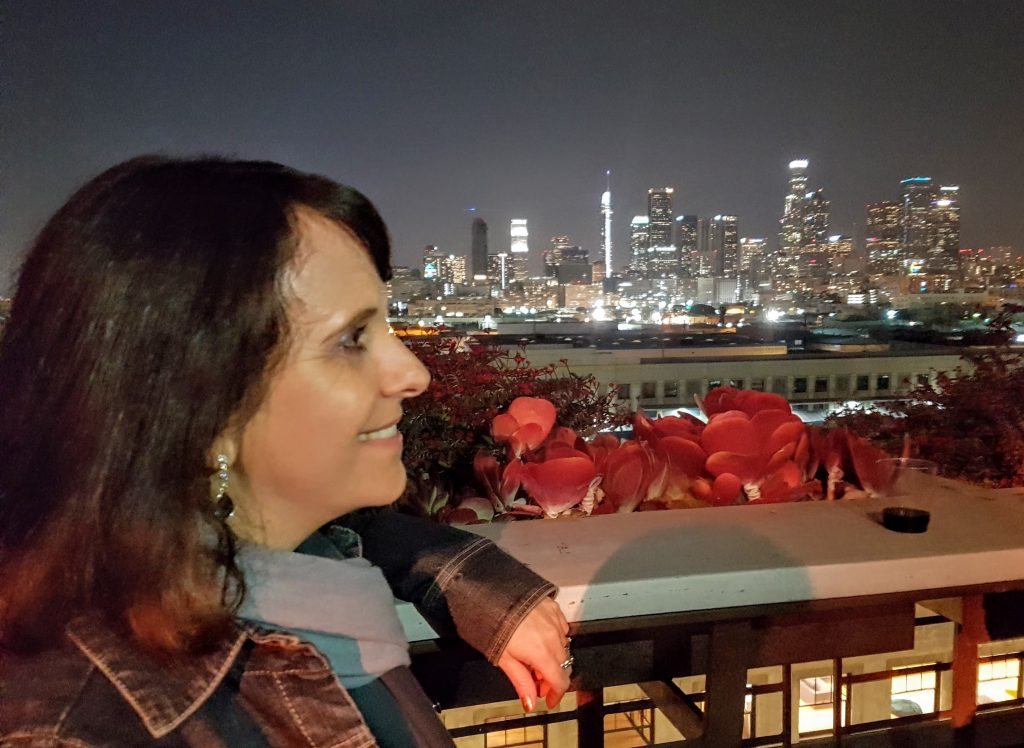 Which one of my favourite finds is your most favourite?