Farrow & Ball Hague Blue
Picking a Paint Colour?
Choose the right paint colour
the first time Let me show you how in just 5 easy steps!
BONUS: The Top 15 Shades of Gray by Benjamin Moore
We value your
privacy
. We will never share or sell your information.
Hague Blue No.30 By Farrow and Ball
Do you want to know more about this rich and luxurious paint colour? Wondering if this hue is for you? I'm here to help. Let's do this!
In this colour review video of Hague Blue by Farrow And Ball, I share:
The undertone of my featured colour
Colour comparisons in order to easily see the different colour tones
Best white paint colours for the trim and ceilings
Beautiful colour combinations to inspire you for your decorating project
After you watch the video if you would like all this information conveniently laid out for you in one place plus have even more paint colour combinations to use with Hague Blue, take a look at my new Perfect Colour Palette.
A must-have for any colour enthusiast or design professional.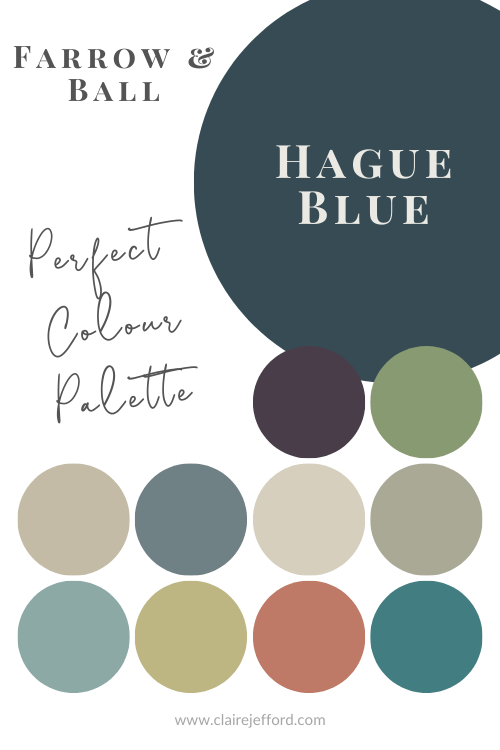 I'm a Certified True Colour Expert and an award-winning interior design professional having worked with many homeowners on various design projects. I want to give you the confidence to make educated decisions about your own paint choices.
Watch the video below of my Hague Blue Colour Review
In this bathroom by Farrow and Ball, you can see the richness and depth of Hague Blue.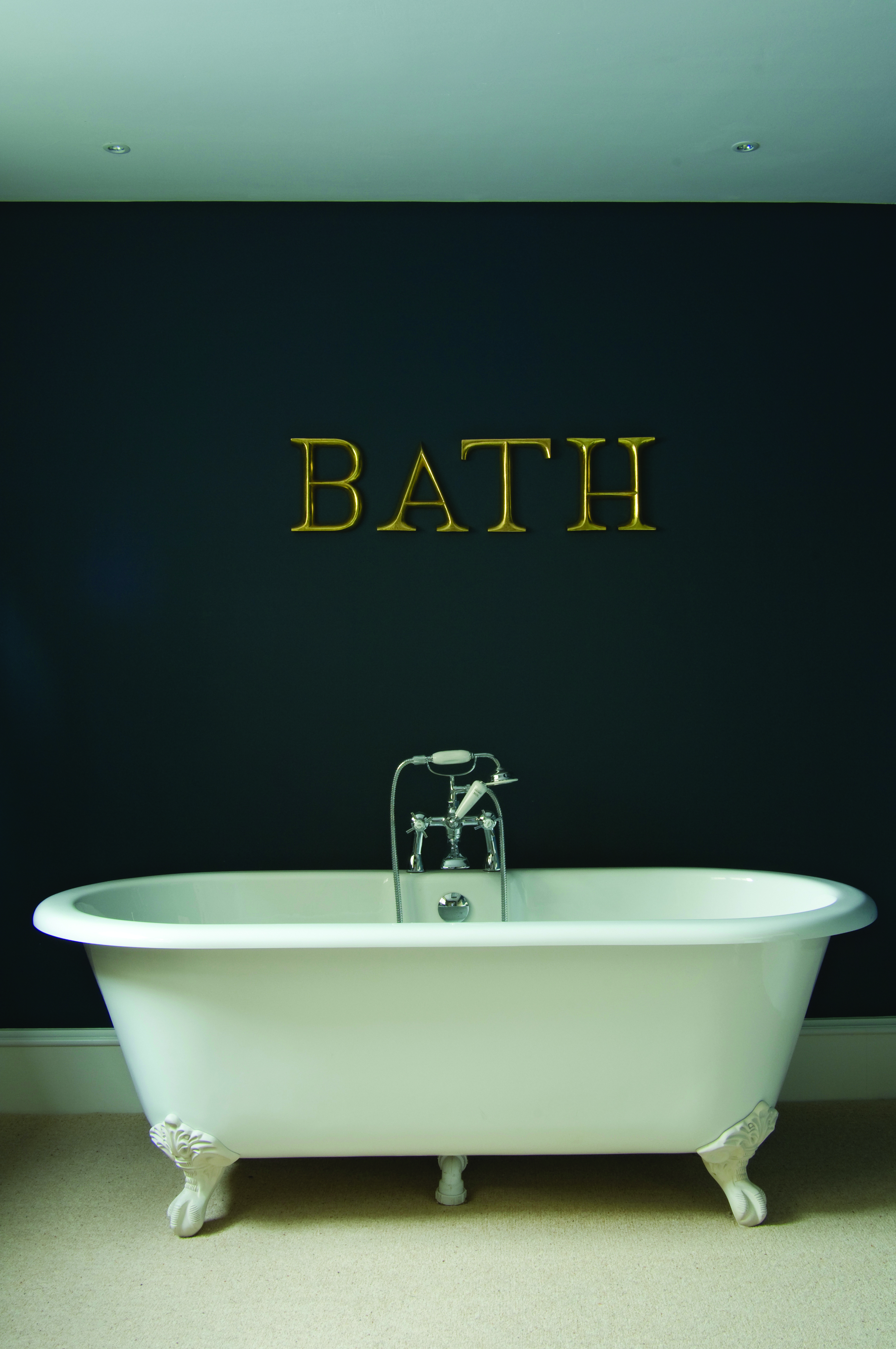 Undertones: Blue/Green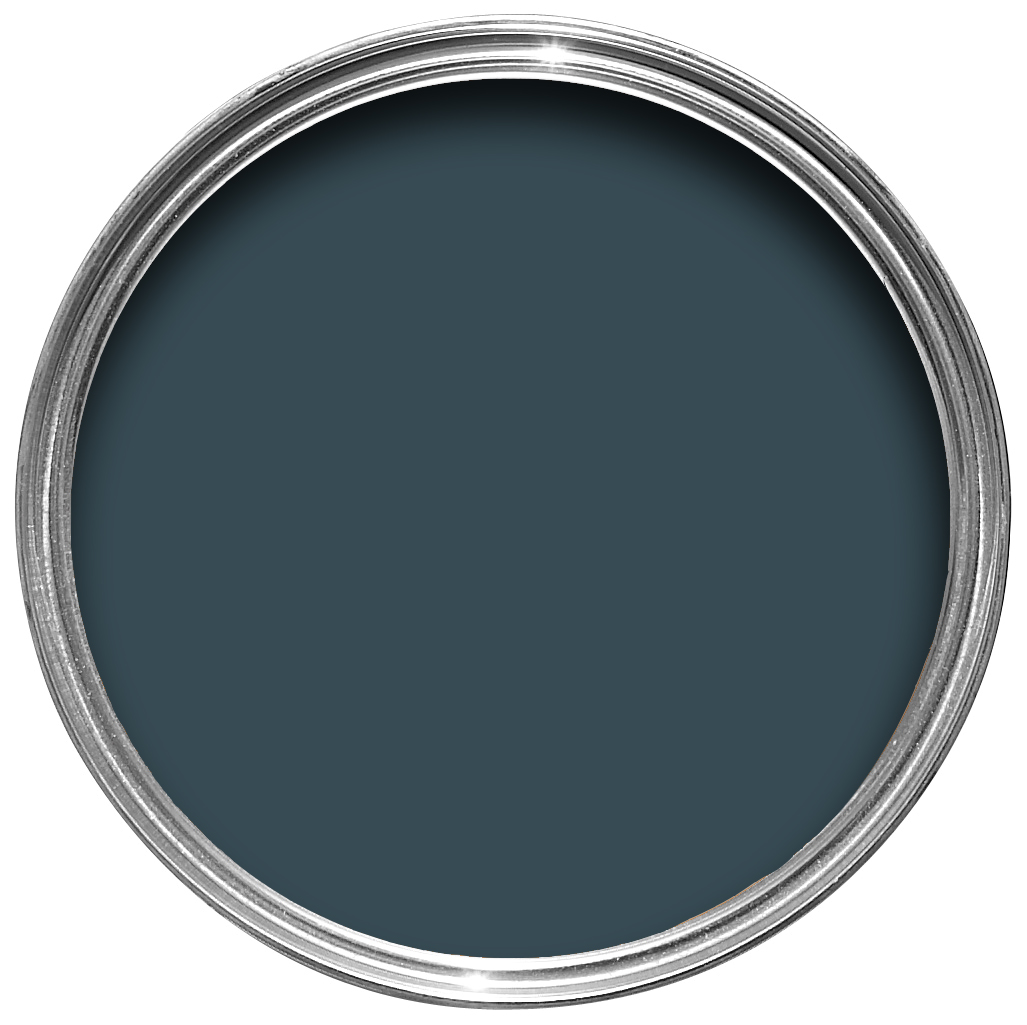 Farrow and Ball's website describes Hague Blue as a deep, dark, blue with a green undertone.
Colour Comparisons:
Stifkey Blue No.281 & Inchyra Blue No.289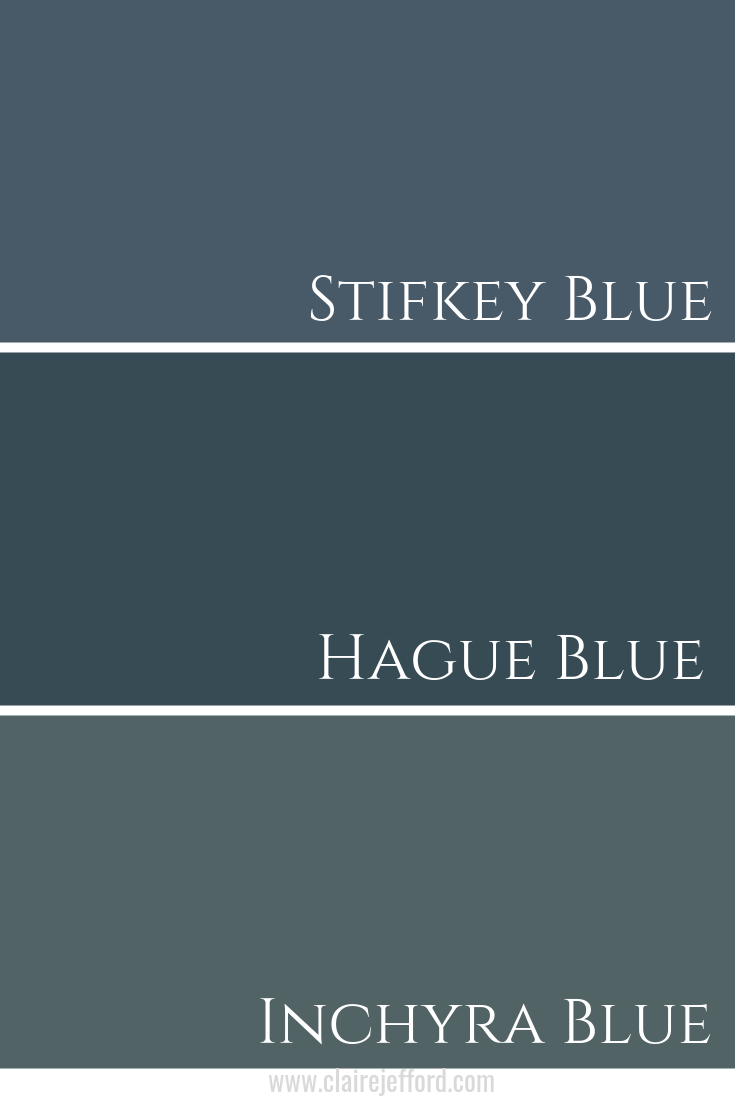 You can see in my colour comparison how Stifkey Blue is the 'bluest' of the three Farrow and Ball paint colours. Inchyra Blue is greener and Hague Blue sits nicely in the middle as a go-between.
Best Whites To Pair With Hague Blue
Wimborne White No.239 By Farrow & Ball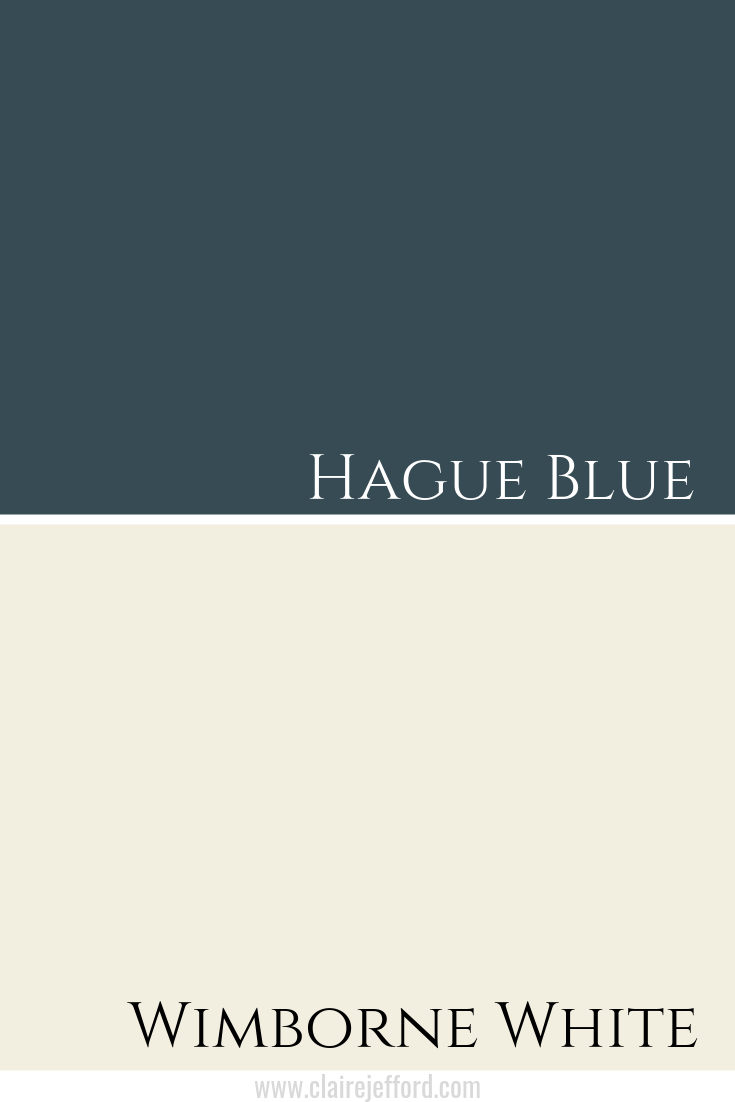 James White No.2010 By Farrow & Ball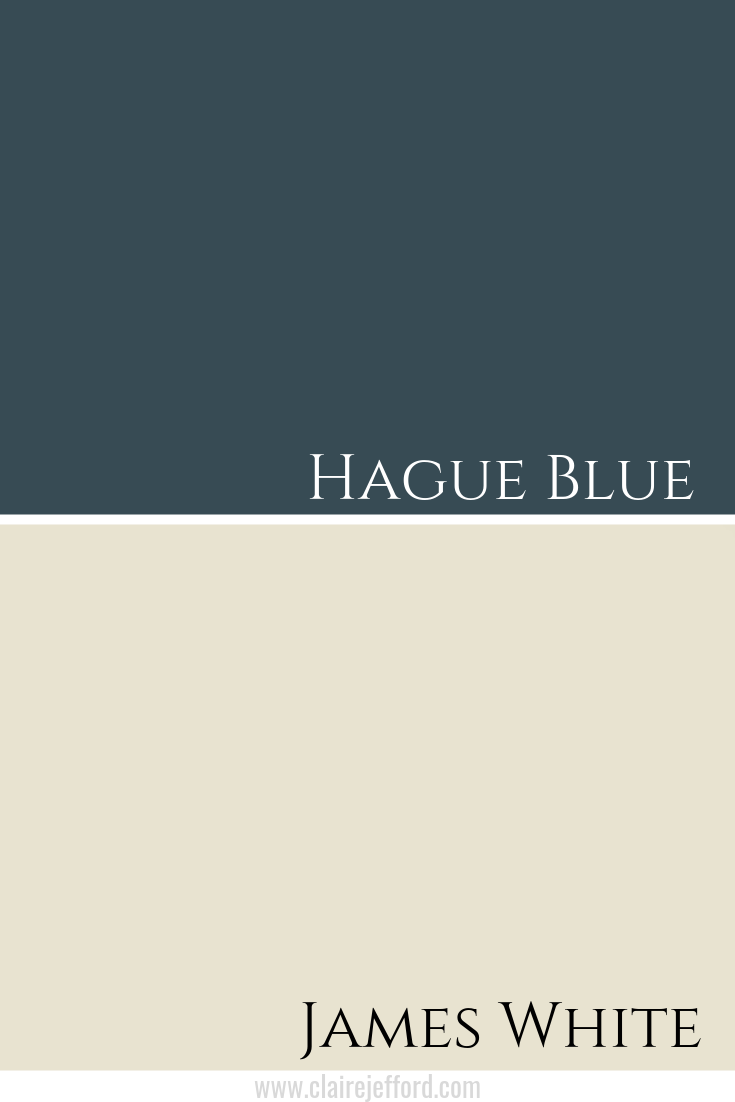 Shadow White No.282 By Farrow & Ball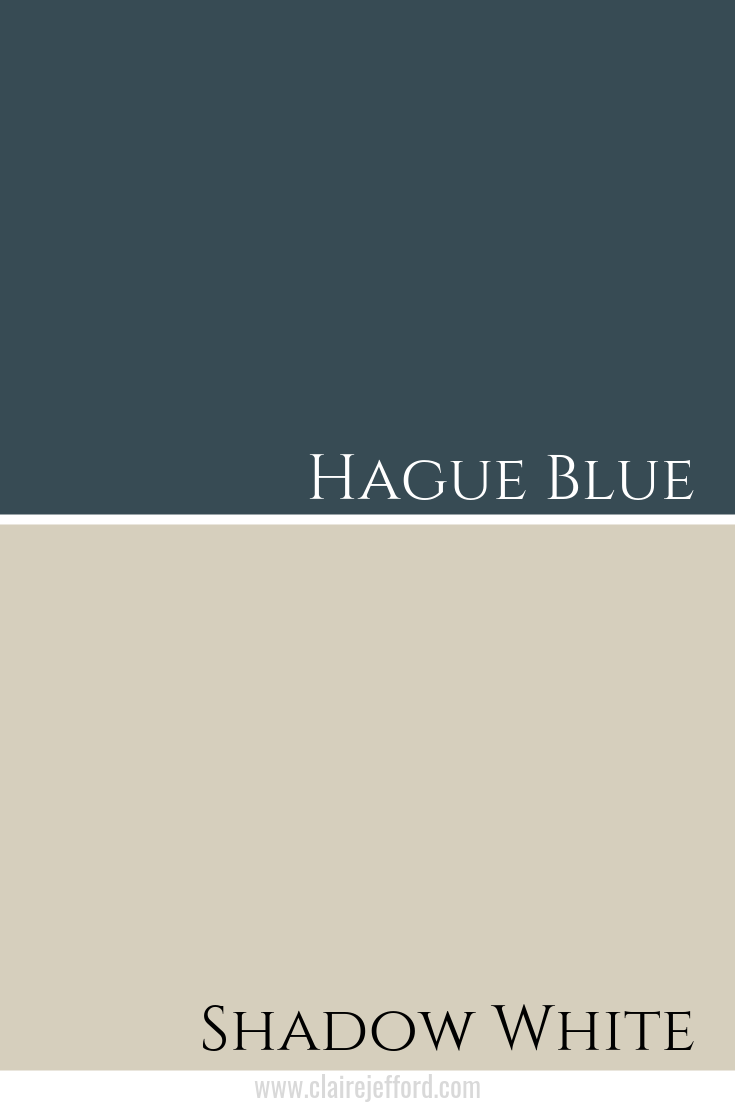 Fabulous Colour Combinations
Churlish Green No.251, Red Earth No.64 & Vardo No.288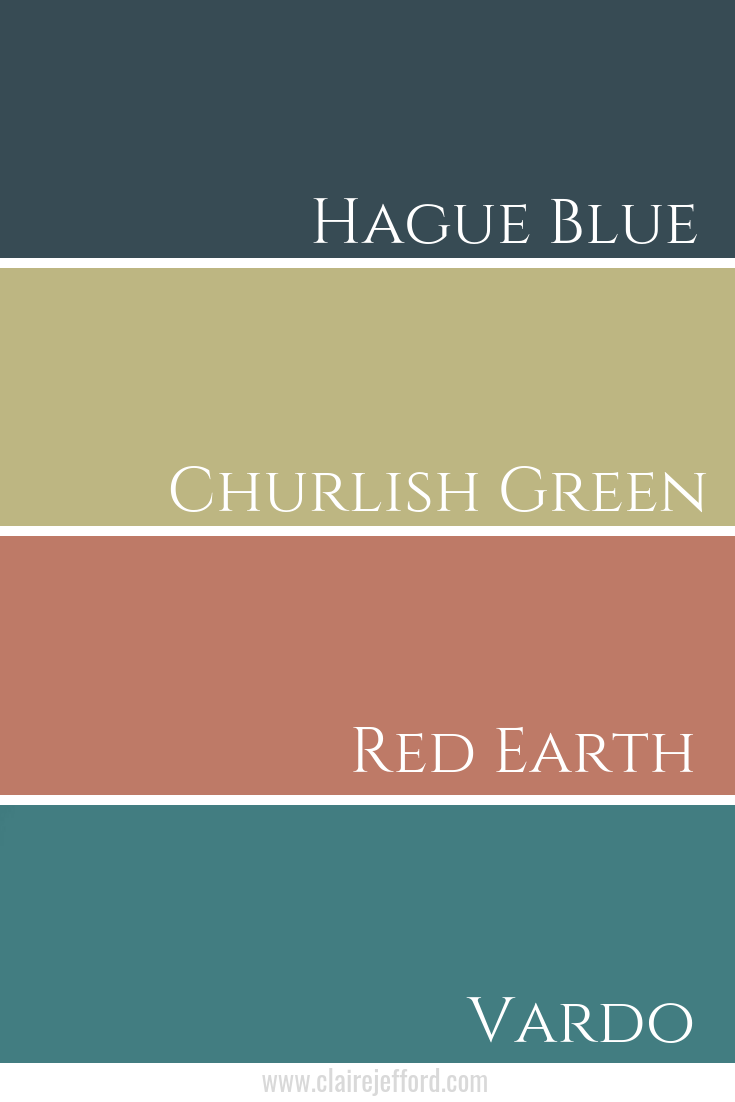 Churlish Green No.251 By Farrow & Ball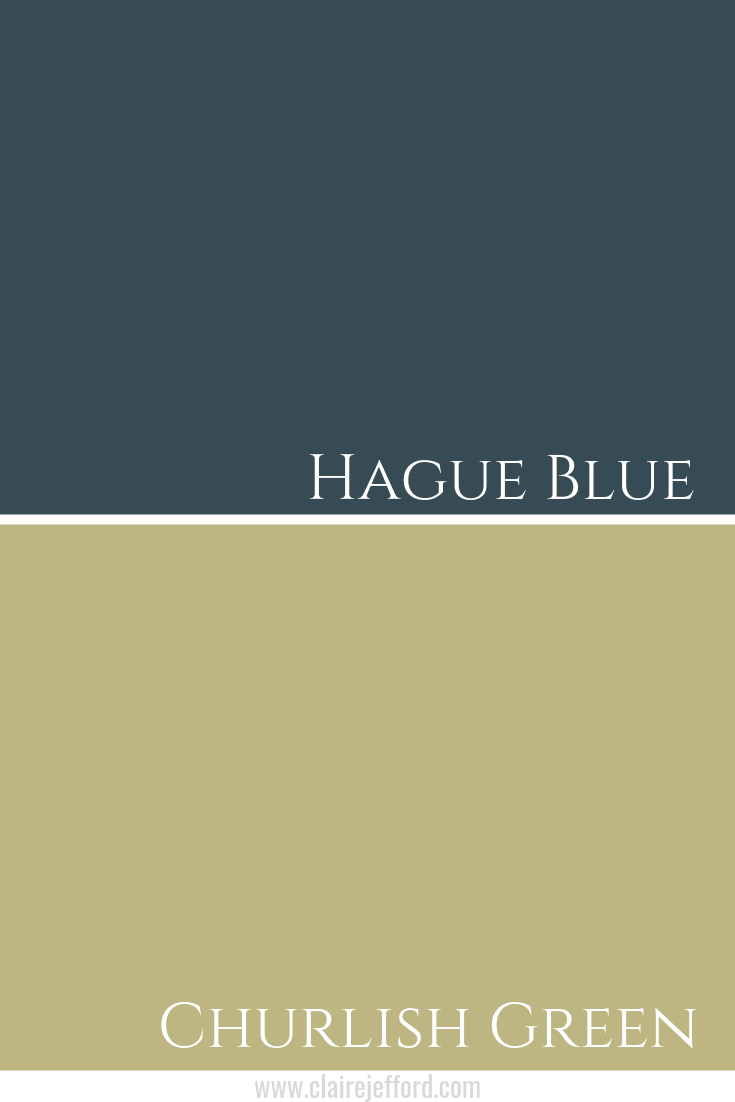 Red Earth No.64 By Farrow & Ball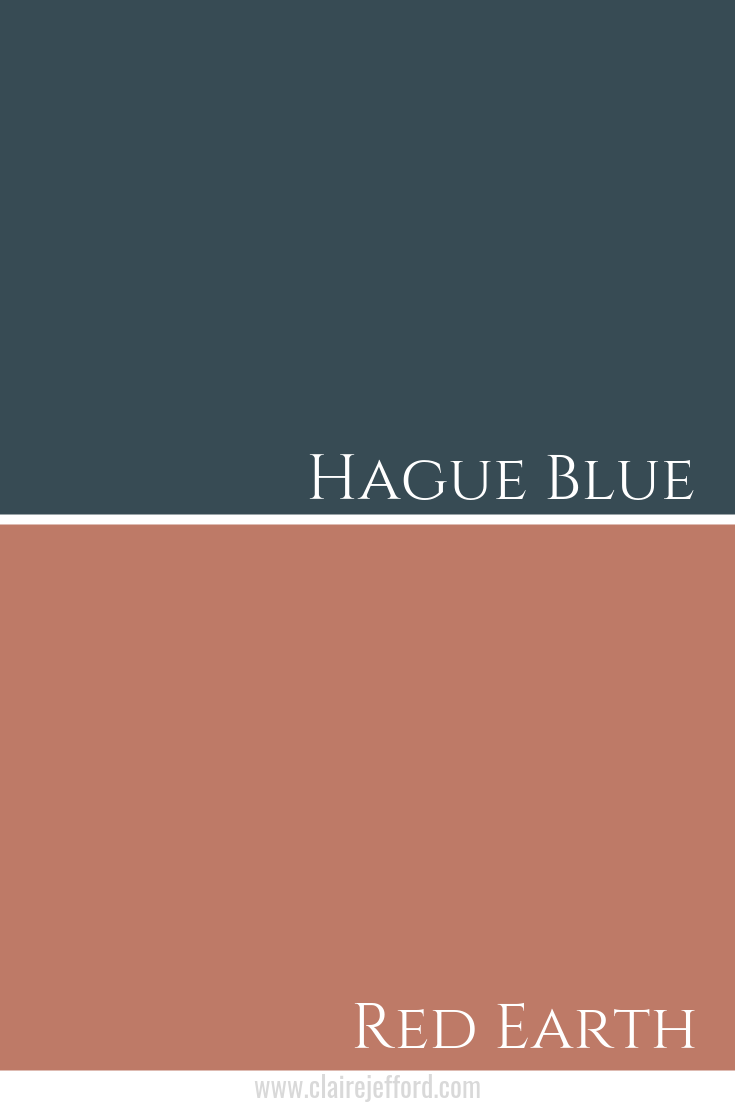 Vardo No.288 By Farrow & Ball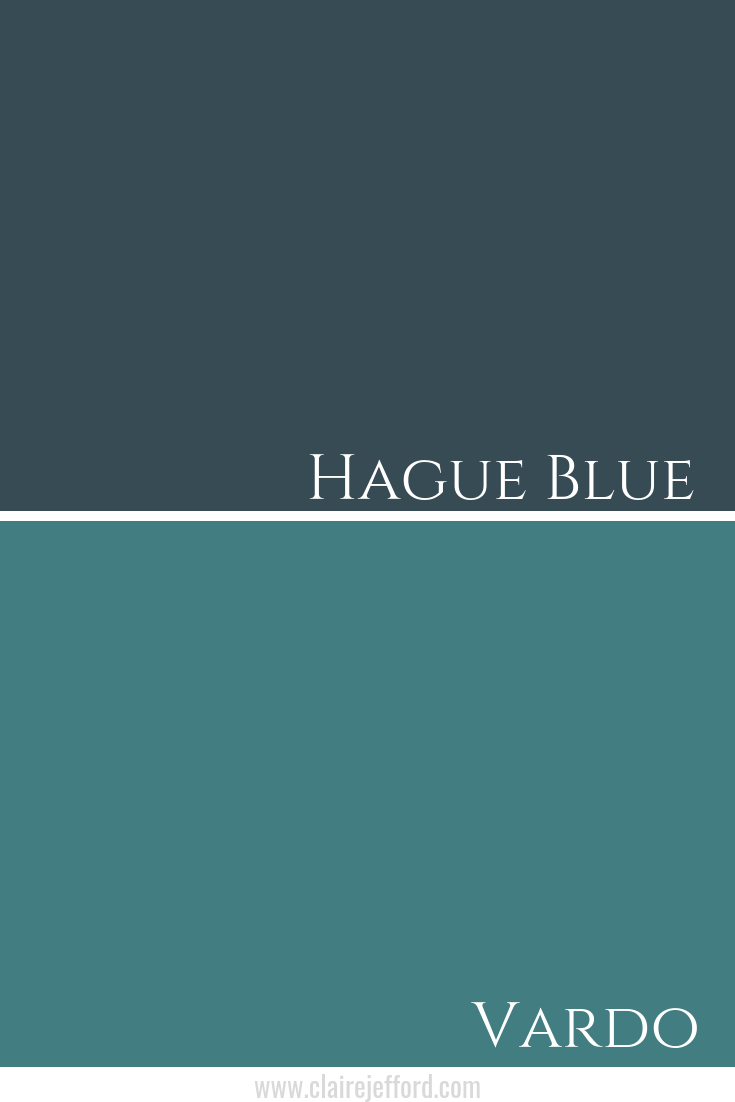 Yeabridge Green No.287, Shadow White No.282 & Vardo No.288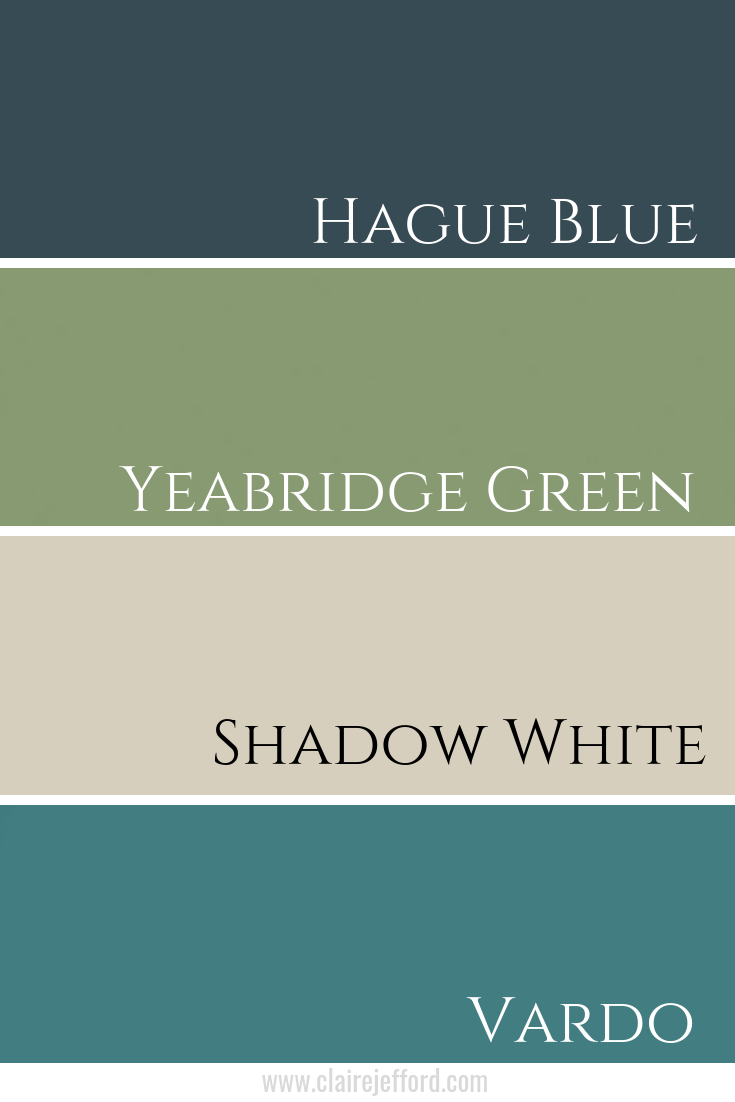 Yeabridge Green No.287 By Farrow & Ball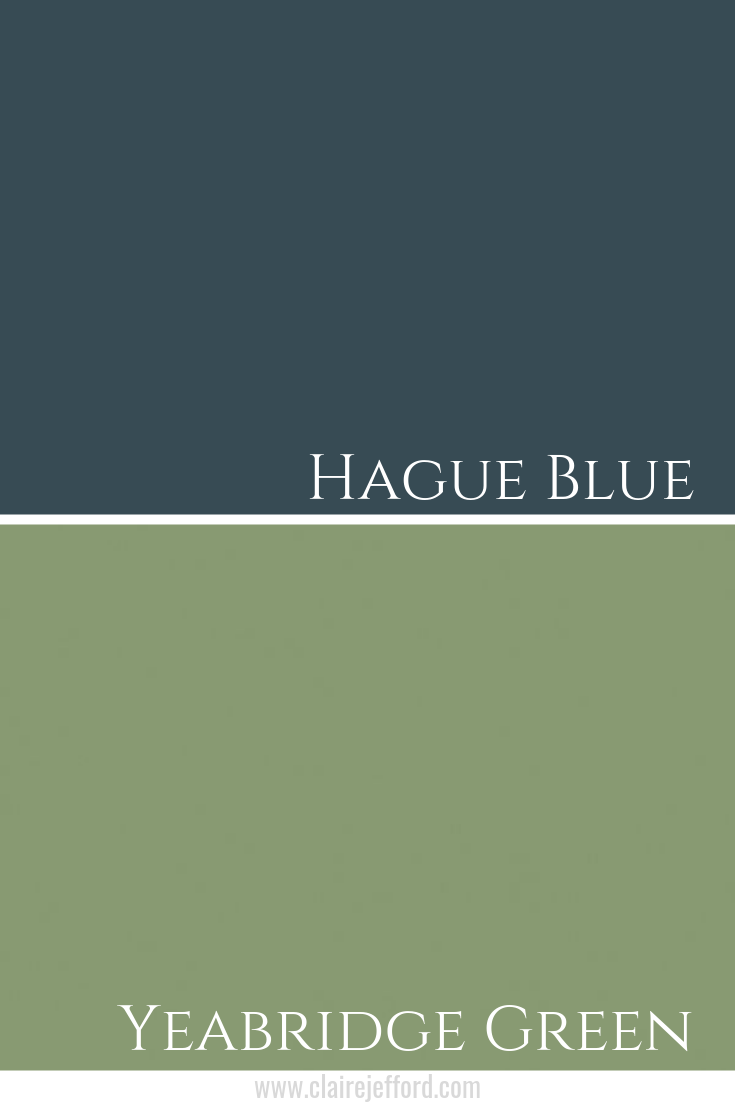 Convenience At Your Fingertips
Get the convenience of having everything you need to know about using Hague Blue with even more colour combinations at your fingertips! Get my Hague Blue Perfect Colour Palette.
It is also part of my Farrow & Ball Classic Collection: 10 classic colours in one beautiful collection.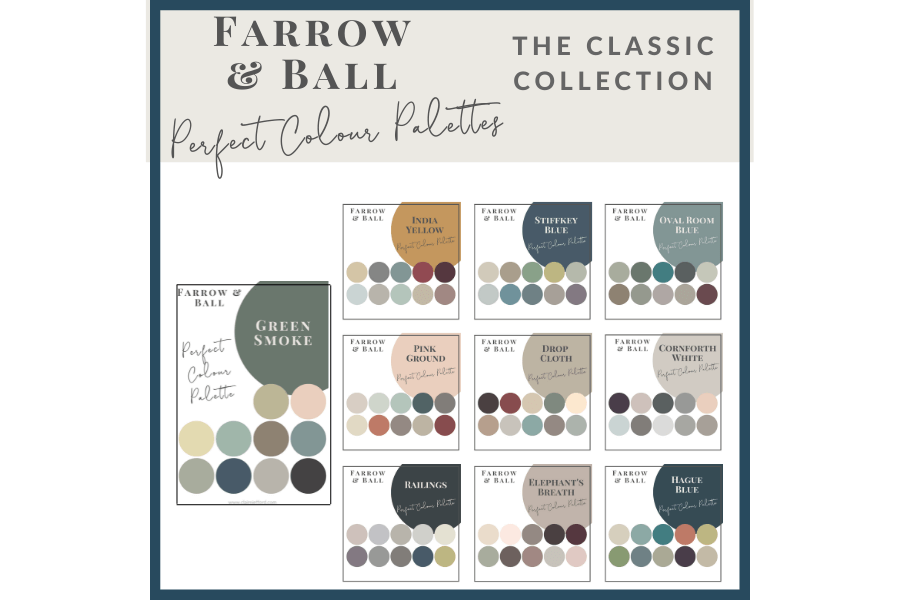 My Perfect Colour Palette library is expanding and I now have even more colours to select from! Click here to see all of them.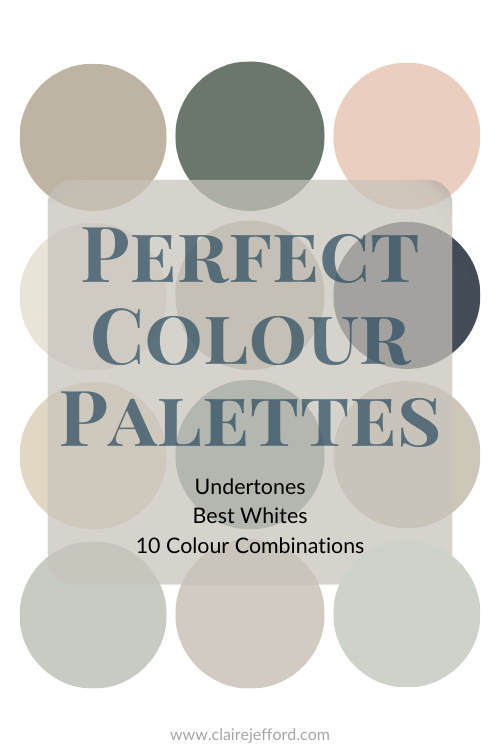 Remember, it only takes one mistake to take your home decorating project from divine to disaster. Don't let the paint be what stresses you out!
Take my Colour Quiz to see which Perfect Colour Palette best suits your style.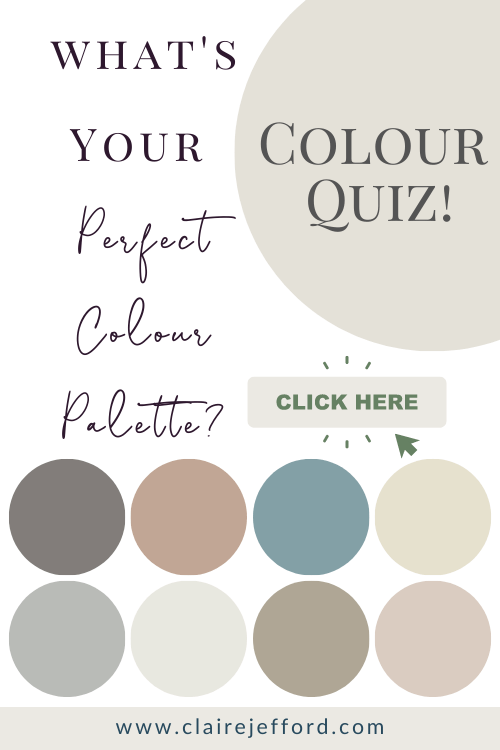 Which room would be your favourite to use Hague Blue? Comment below, I always love hearing from you!