Farrow & Ball Oval Room Blue
Picking a Paint Colour?
Choose the right paint colour
the first time Let me show you how in just 5 easy steps!
BONUS: The Top 15 Shades of Gray by Benjamin Moore
We value your
privacy
. We will never share or sell your information.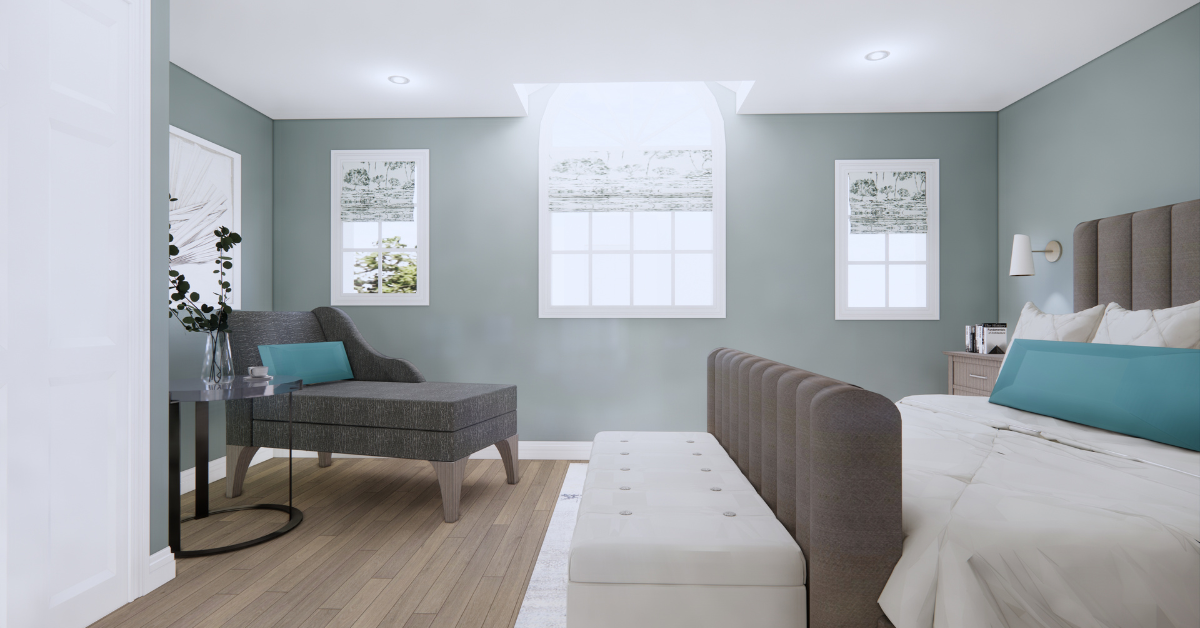 Oval Room Blue No.85 by Farrow & Ball
A historic blue from Farrow & Ball, Oval Room Blue can be used to create depth and character in a space.
In interior design, blue is always on trend. You can't go wrong with a colour scheme that includes this hue.
If you're new here, welcome! Below you will see what I cover in every colour review post.
In this colour review of Oval Room Blue by Farrow & Ball, I share:
The undertone of my featured colour
Colour comparisons in order to easily see the different colour tones
Best white paint colours for the trim and ceilings
Beautiful colour combinations to inspire you for your decorating project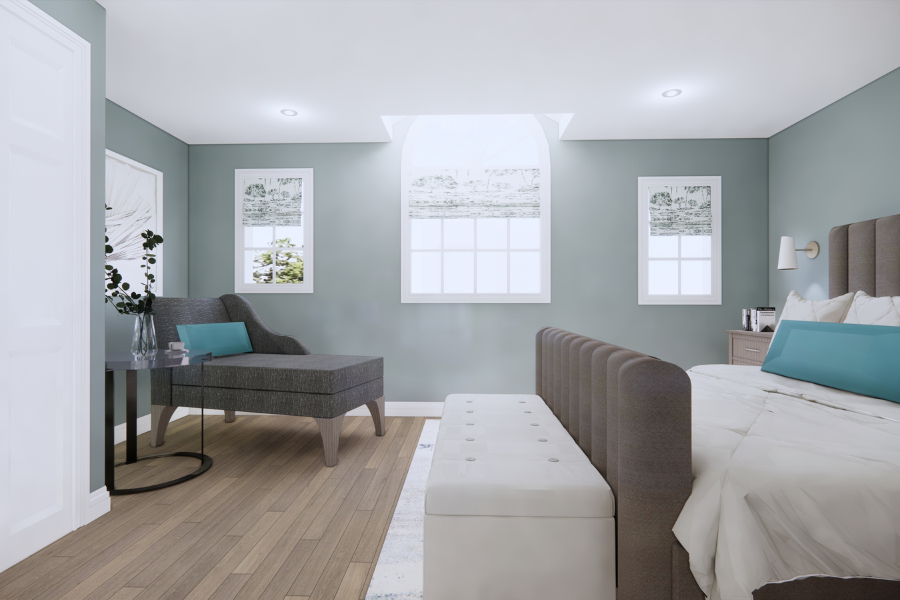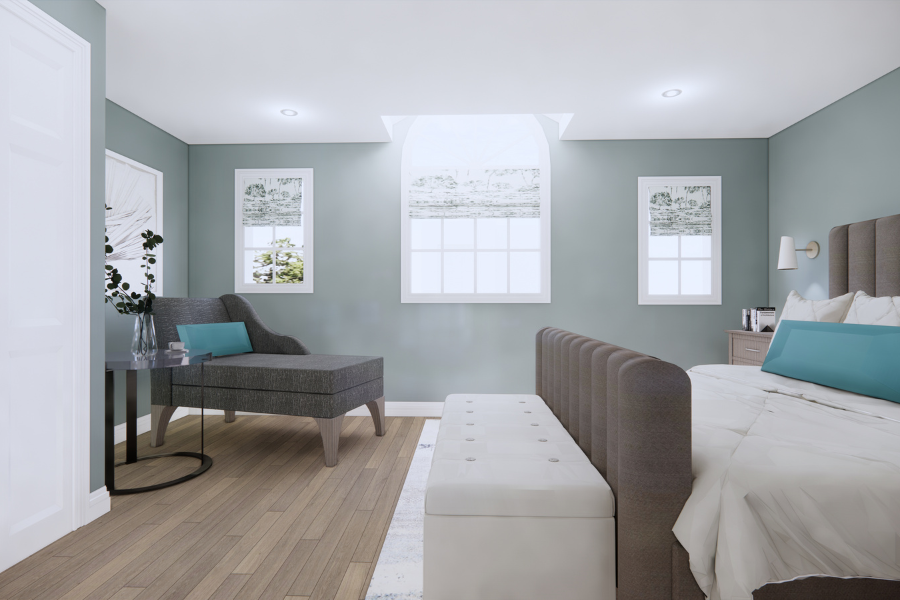 After you read this post, see all the featured colours in my Perfect Colour Palettes and consider this as a helpful tool to inspire your next decorating project.
A must-have resource for any colour enthusiast or design professional! Below is the cover for Oval Room Blue. Learn more here.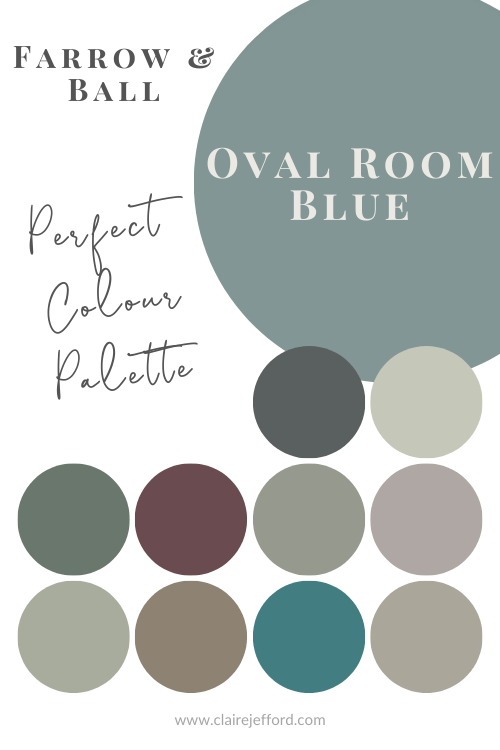 Oval Room Blue Colour Review
Colour: light teal blue
Farrow & Ball describe Oval Room Blue as…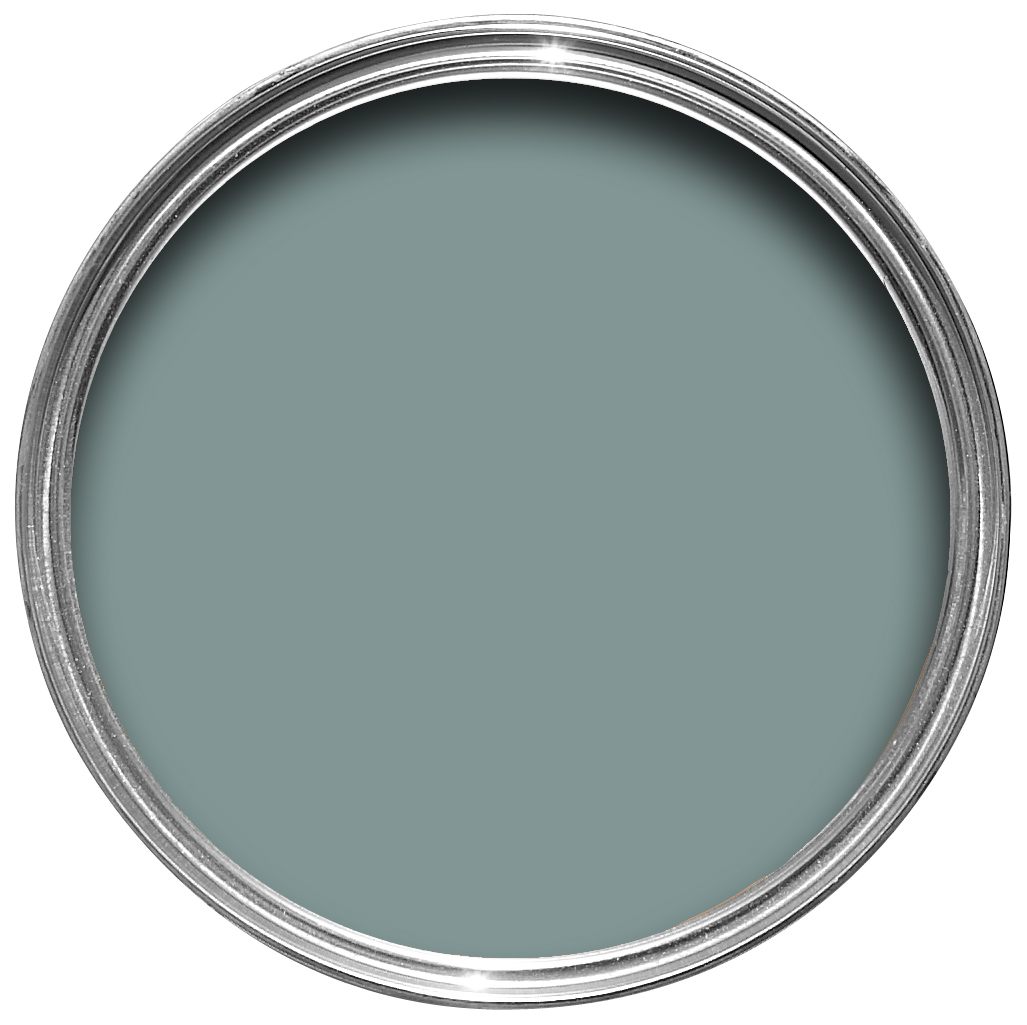 the most 'blackened' of their blues, giving it a subtly aged feel. Named after the attractively shaped rooms of the late 18th century, it sits perfectly with our popular greys to create depth and balance in either a hall or a darker, cosier family room.
Let's take a look at some comparisons of similar colours to get a better read of this blue.
Colour Comparisons
Dix Blue No.82 & Stone Blue No.86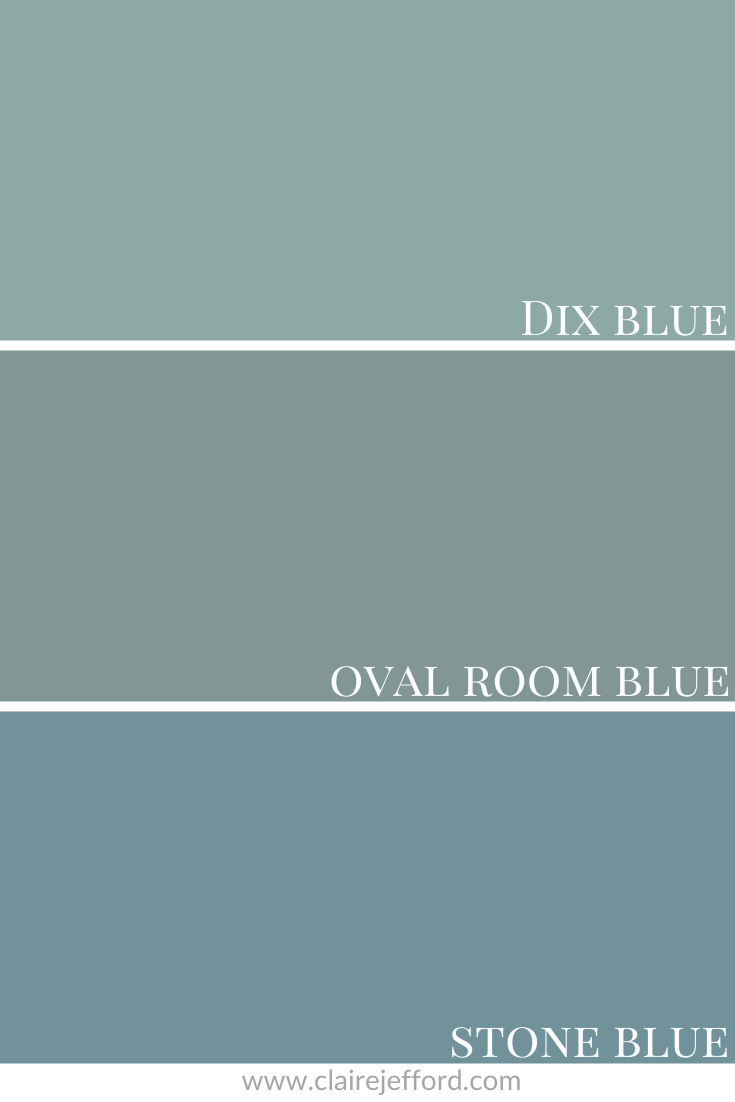 Here it seems to look more like a gray blue when sandwiched between Stone Blue and Dix Blue. Oval Room Blue is much less vibrant than those other two colours.
But when you view it in isolation and pair it with specific hues, it seems more bright than you might expect.
Best Whites To Pair With Oval Room Blue
Pointing No.2003 By Farrow & Ball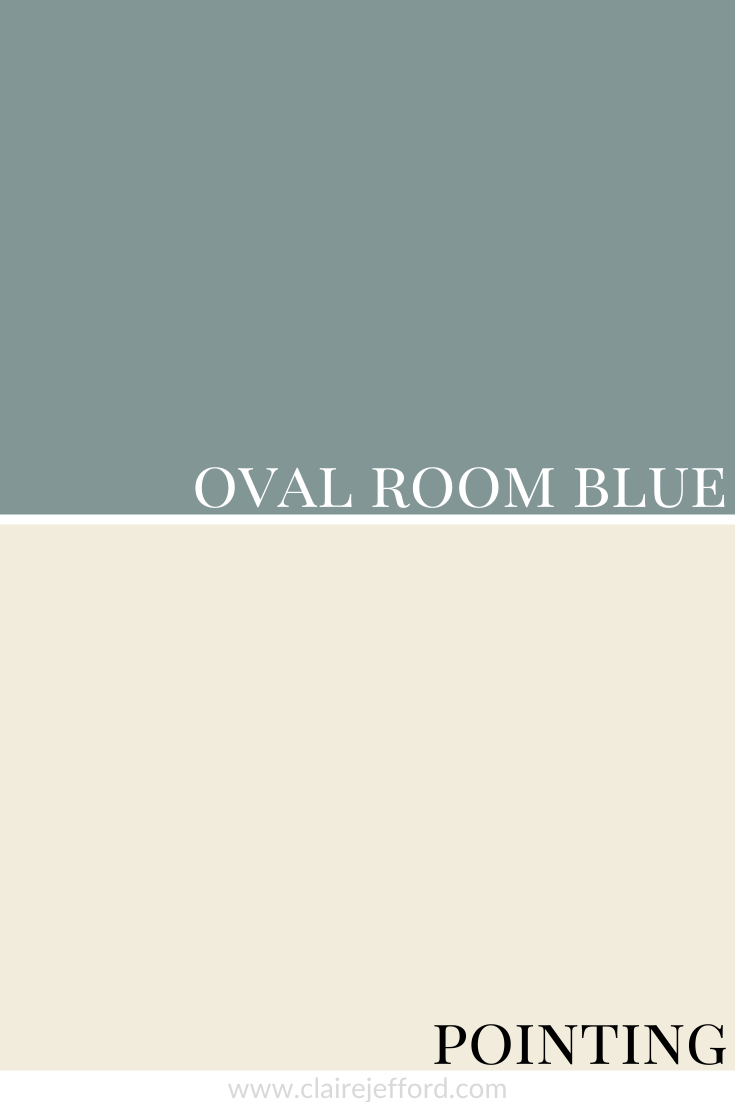 Cabbage White No.269 By Farrow & Ball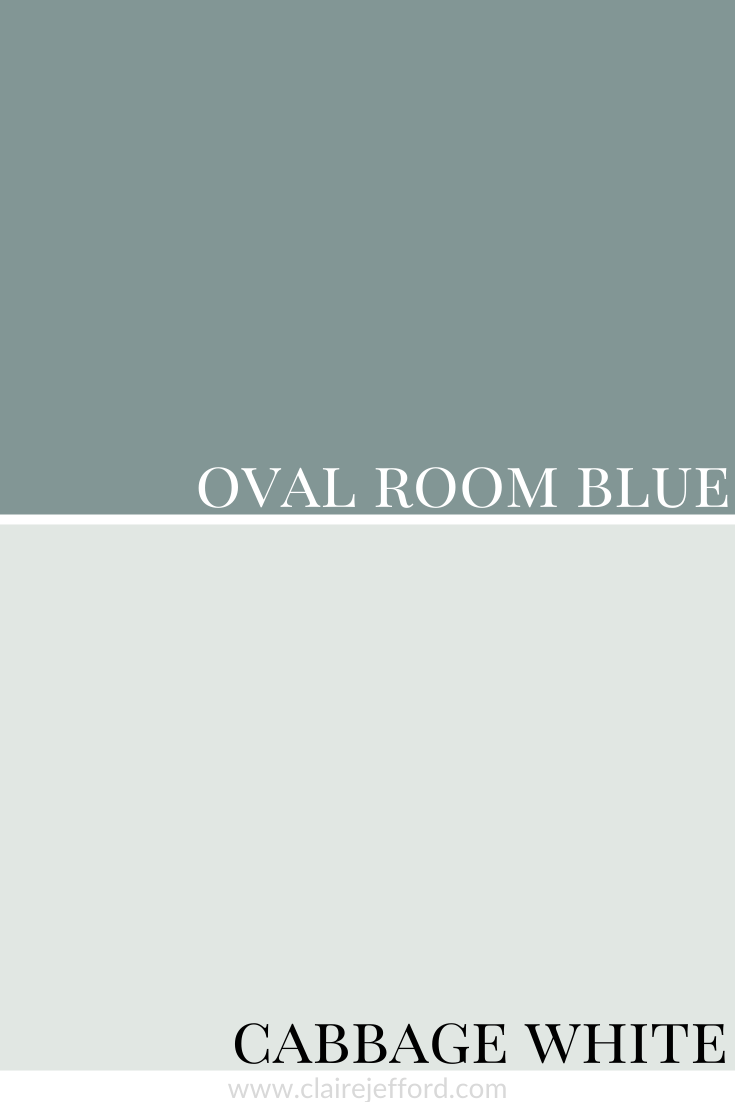 Cornforth White No.228 By Farrow & Ball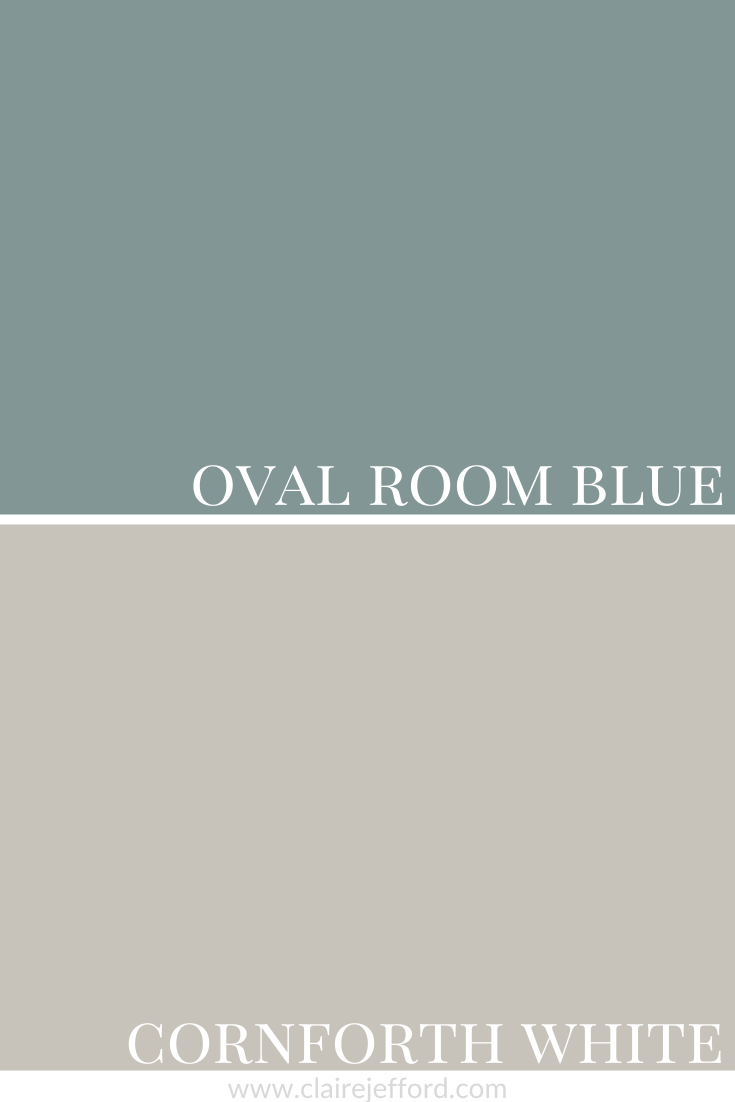 Now that we've seen each white on its own with Oval Room Blue, let's take a look at the 3 whites together.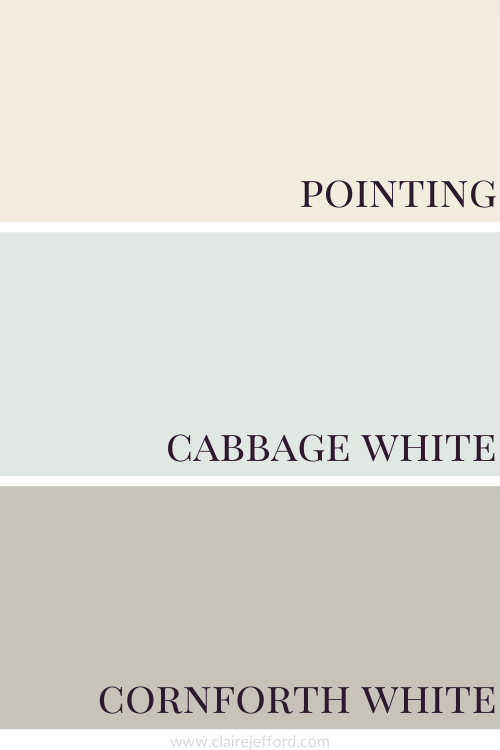 These don't even look white at all, but believe it or not, they are some of the lightest 'whites' from Farrow & Ball.
And while we are on the topic of whites, if they confuse you, you are not alone. But I can help. 🙂
Sign up to my new series to learn the 5 Trending Whites Right Now.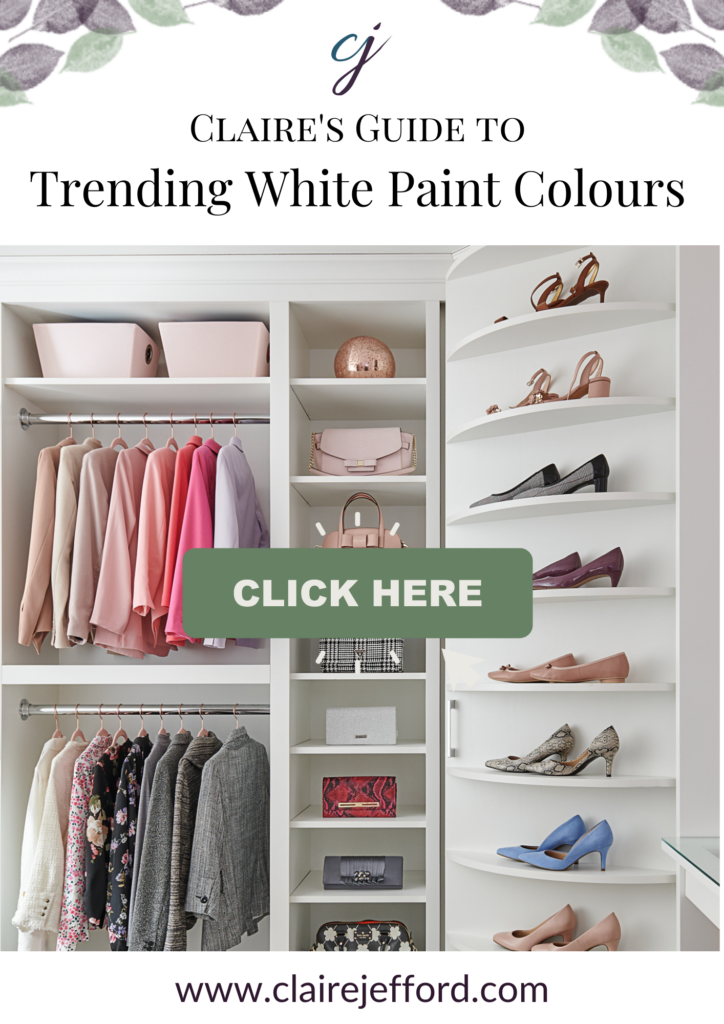 Fabulous Colour Combinations
Oval Room Blue with Vardo, Down Pipe and Cromarty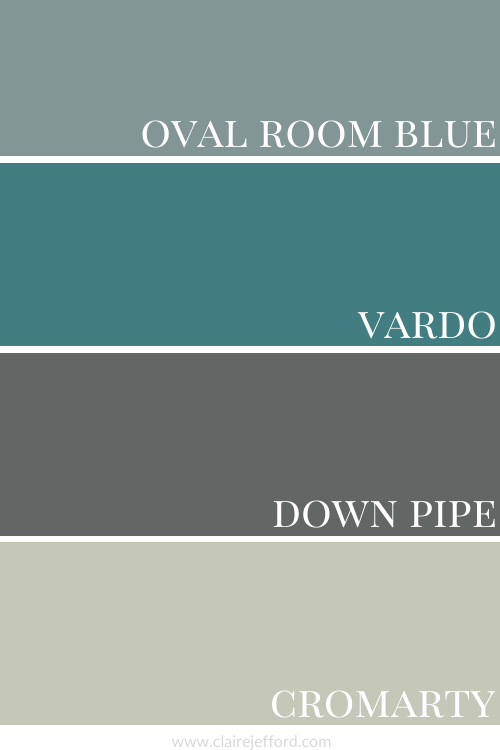 I absolutely love how Vardo stands out and the contrasting Down Pipe in this Farrow & Ball colour combination! Do you love it too?
Vardo No. 288 By Farrow & Ball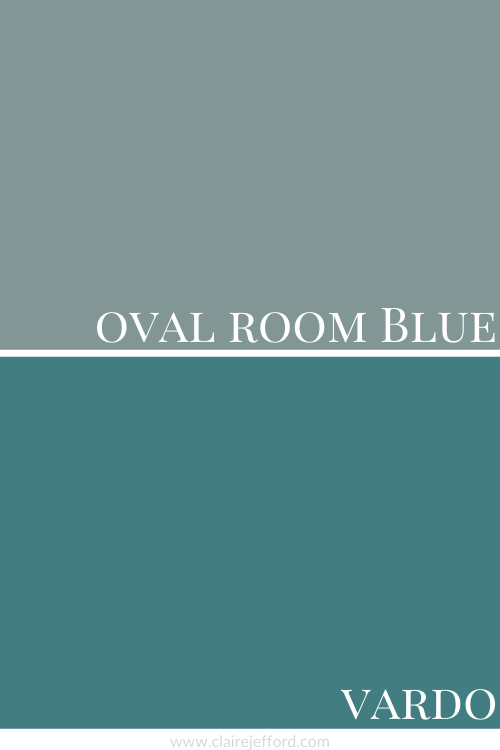 Down Pipe No.26 By Farrow & Ball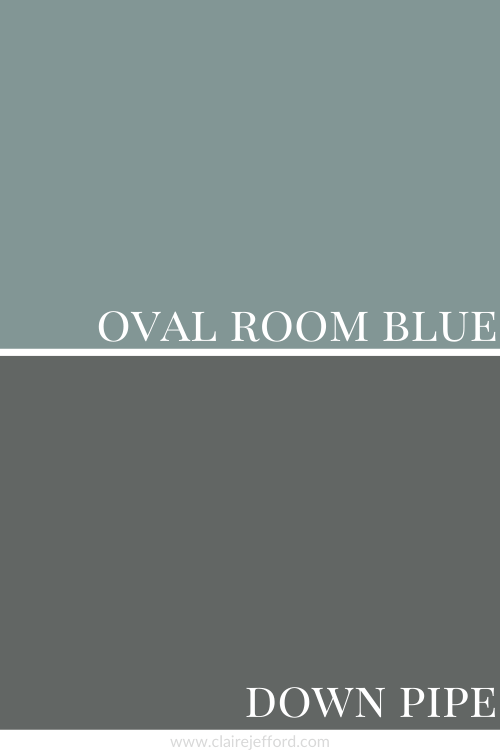 Cromarty No.285 By Farrow & Ball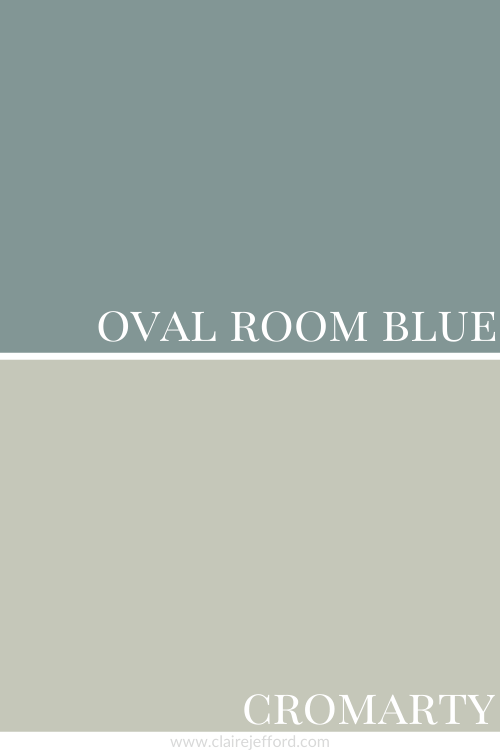 The chairs in this room image from Farrow & Ball resemble Vardo and Cromarty.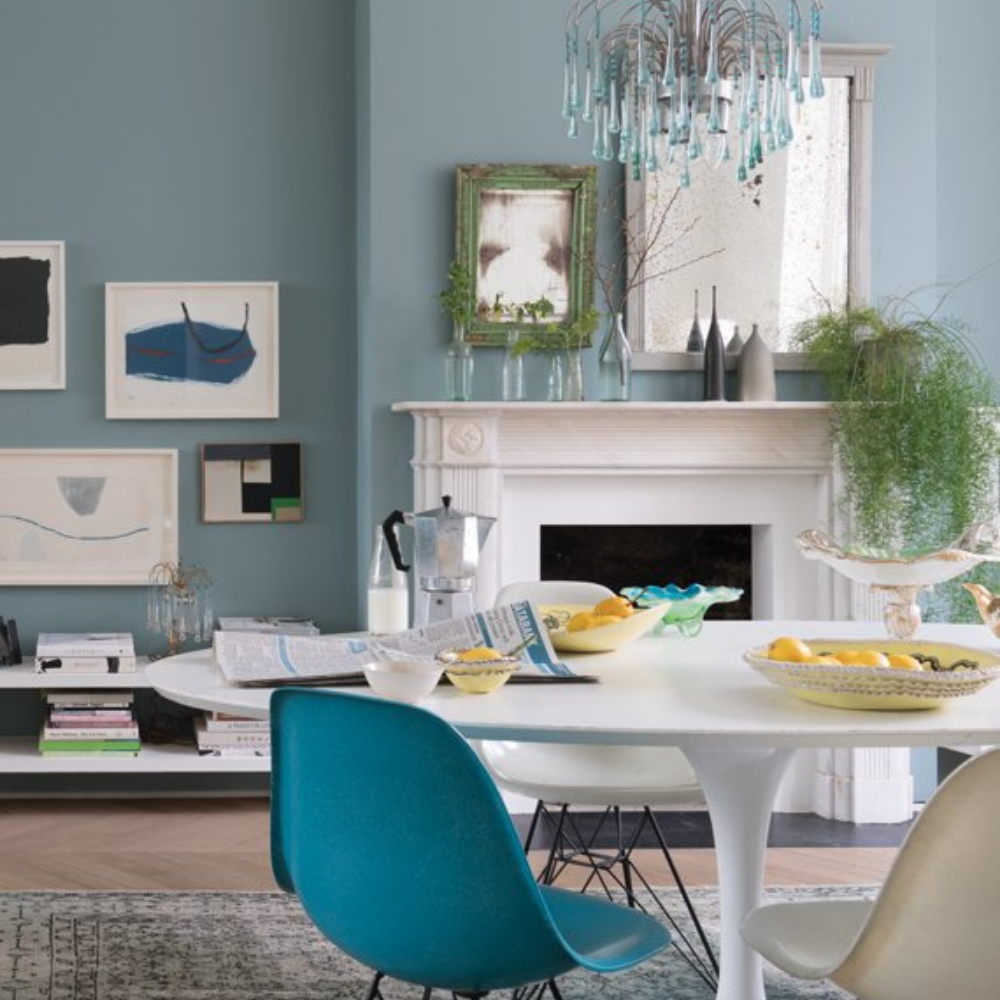 Convenience At Your Fingertips
All of the colour combinations I share here, plus more options to inspire your next decorating project, are included in my Perfect Colour Palette Oval Room Blue.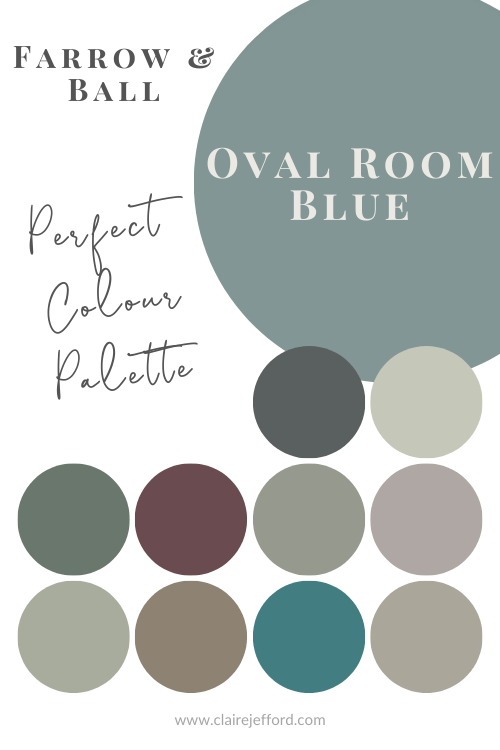 Perfect for Pinning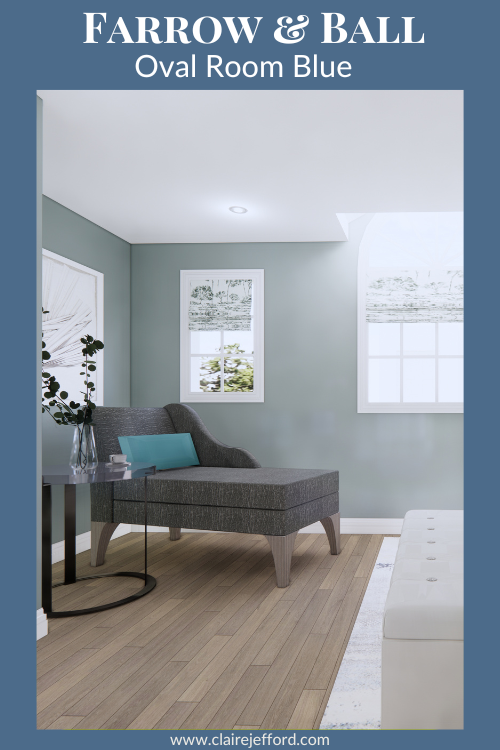 Oval Room Blue is also included in my Farrow & Ball Full Collection showcasing 10 beautiful paint colours and complete palettes for each one.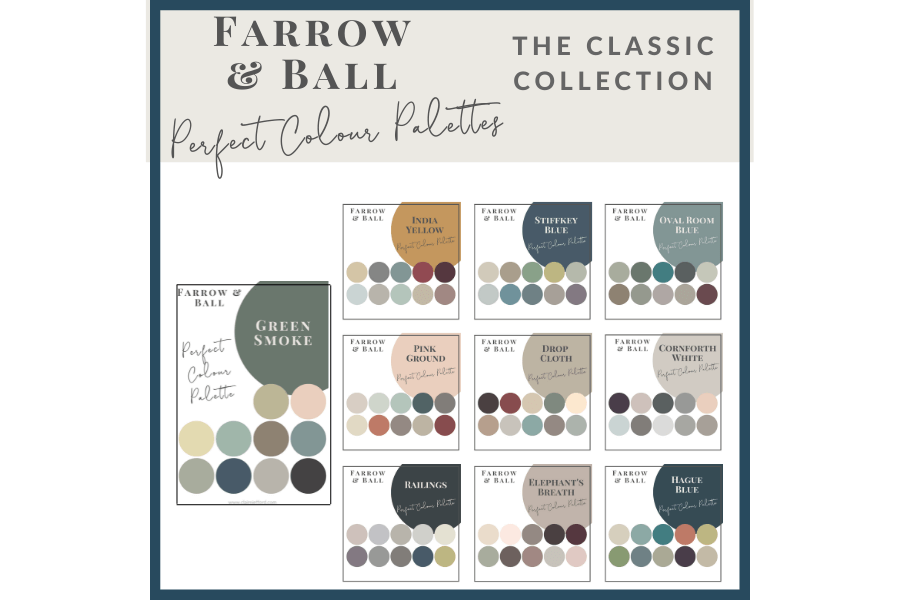 Remember, it only takes one mistake to take your home decorating project from divine to disaster. Don't let the paint be what stresses you out!