White Paint Colours for Custom Cabinetry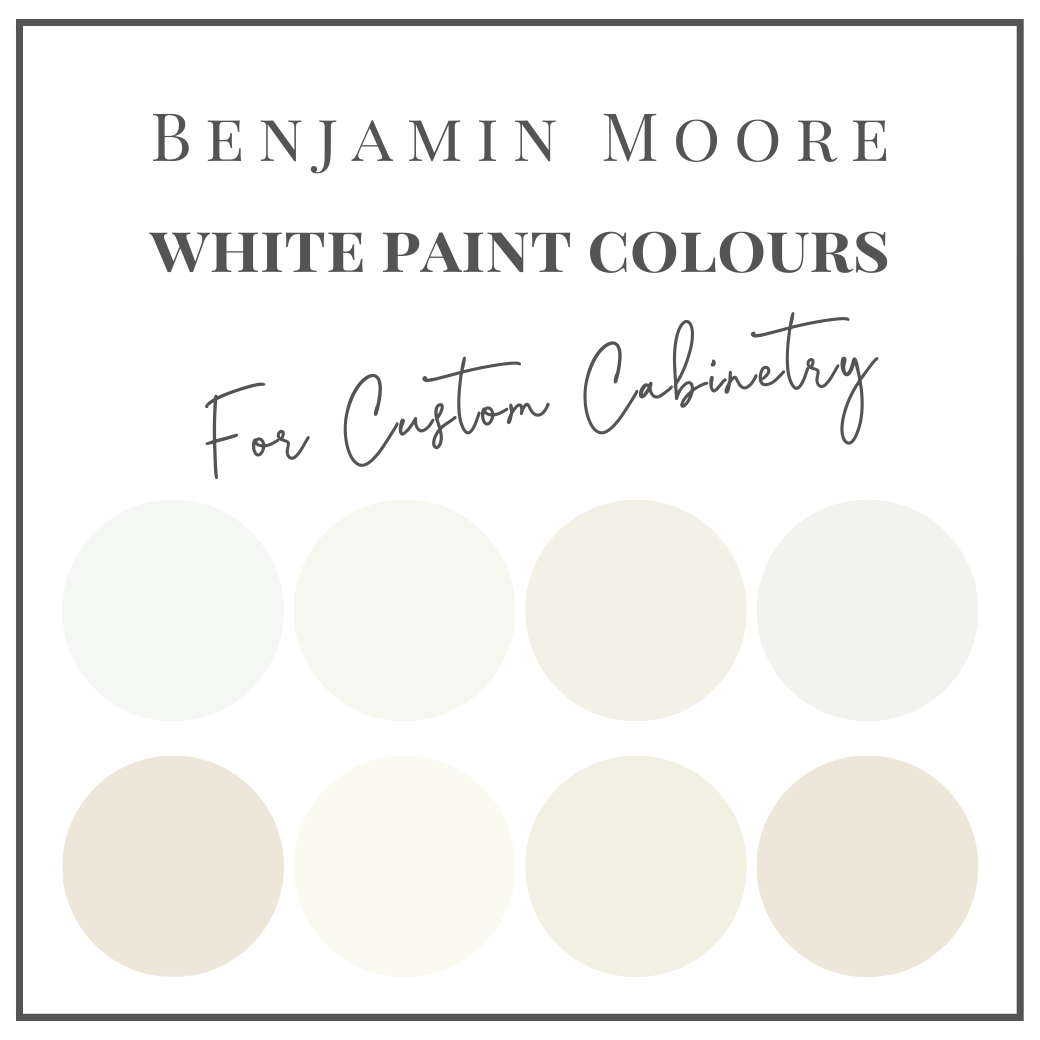 Whites are undoubtedly one of the most popular colours for cabinetry in home decor today.
But they are also the most complicated neutrals to read correctly.
Many whites have a specific undertone. All whites are not created equal. Some are brighter and cooler, while others are off-white and creamy.
As a True Colour Expert and Interior Design Professional who has helped hundreds of homeowners in making the BEST choice for their white cabinetry, allow me to provide you with colour Claire-ity.
In this 13- page digital download you will see eight of the Best White Paint colours by Benjamin Moore that we recommend for cabinetry.
Whether it be custom cabinetry or if you are refreshing current cabinets and wish to use a white to brighten up your decor, find inspiration here that will build your confidence to make an informed decision to avoid making costly mistakes.
The guide includes a photograph of each room where we have used the specific white paint colour in a project. We also share the coordinating colour scheme used for that space, like what the wall colour is, the white used for trim and ceilings or both where applicable.
Make informed decisions when it comes to choosing the BEST white for your next project, whether it be for your kitchen cabinets, bathroom vanity or media unit built-ins.