LOA Checkout Direct
Feel Confident Presenting Your Services & Pricing to Clients in the Initial Consultation with The LOA for JUST $37!
ON THIS PAGE ONLY (USUALLY $47)
Get My Letter of Agreement, Easily Editable And Ready for Immediate Download
Have you ever struggled with confidence or organization when presenting your services to clients in the initial consultation?
I've been there, and I understand the importance of being familiar and confident presenting your services & pricing. So, I created this powerful tool so that YOU can show clients you are organized and on top of your game. 
We present our LOA to clients at the end of the initial consultation, prior to moving forward with Phase 1 of Flat Fee Design services.
Download my flat fee LOA and you'll also receive a private link to a 24-minute video where I explain why you need a LOA, when to use it, and a step-by-step of how to walk your client through the LOA.
This offer is ONLY available on this page. Normally priced at $47, today you ONLY pay $37 for the Letter of Agreement
This LOA contains a complete editable template and tutorial to present your Letter of Agreement in Initial Consultations...
Take control and manage clients' expectations in the first phase of design for the Custom Design and Project Management services with my Flat-Fee Letter of Agreement.  We also use this for our 3D design concept-only flat fee service plans when there is no purchasing or implementation services required.
Includes 24-minute walk-through video where I explain the reasons for needing the LOA, and a tutorial of how to walk your client through your Letter of agreement at the end of the Initial Consultation.
A complete letter of agreement template that is easily editable and ready for immediate download for you to present to your clients in the Initial Consultation.
What are the benefits of having a LOA/Contract?
Having a LOA/Contract not only outlines how you work and protects both you and your client, but also shows your professionalism and that communication is important to you.
Allows you to manage the client's expectations right from the initial consultation and clearly informs them of your processes.
Sets the tone for the initial consultation and lets the client know you are running a professional and organized business.
Meet Your Coach, Claire Jefford
I'm right there with you, working in the trenches with clients on various types of interior design projects. I am the business coach that offers practical advice based on the experience of running my own interior decorating business for over 10 years.  Not only do I 'walk the walk', but when it comes to working with me, what you see is what you get. 
Whether you know me from Instagram, my YouTube channel or you are in my private Facebook group, I'm the exact same down-to-earth boss lady on my videos as I am in real life. I don't hold back in sharing information. If you ask me a question, I will give it to you straight and I'll tell you everything I know.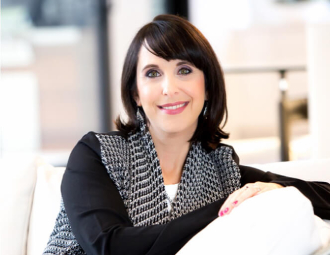 Get the Letter of Agreement today!