Earlier this year at the Las Vegas market, I had the pleasure of meeting LuAnn Nigara, the host of a 'Well Designed Business Podcast'.  If you are familiar with the podcast, you already know how fabulous LuAnn is!
What I especially love about the way LuAnn conducts her interviews with guests on her show, is how she asks the hard hitting questions that we all want to ask.  She's so great at taking a step back to fully understand the scope of any issue or topic, before digging deeper to find out more.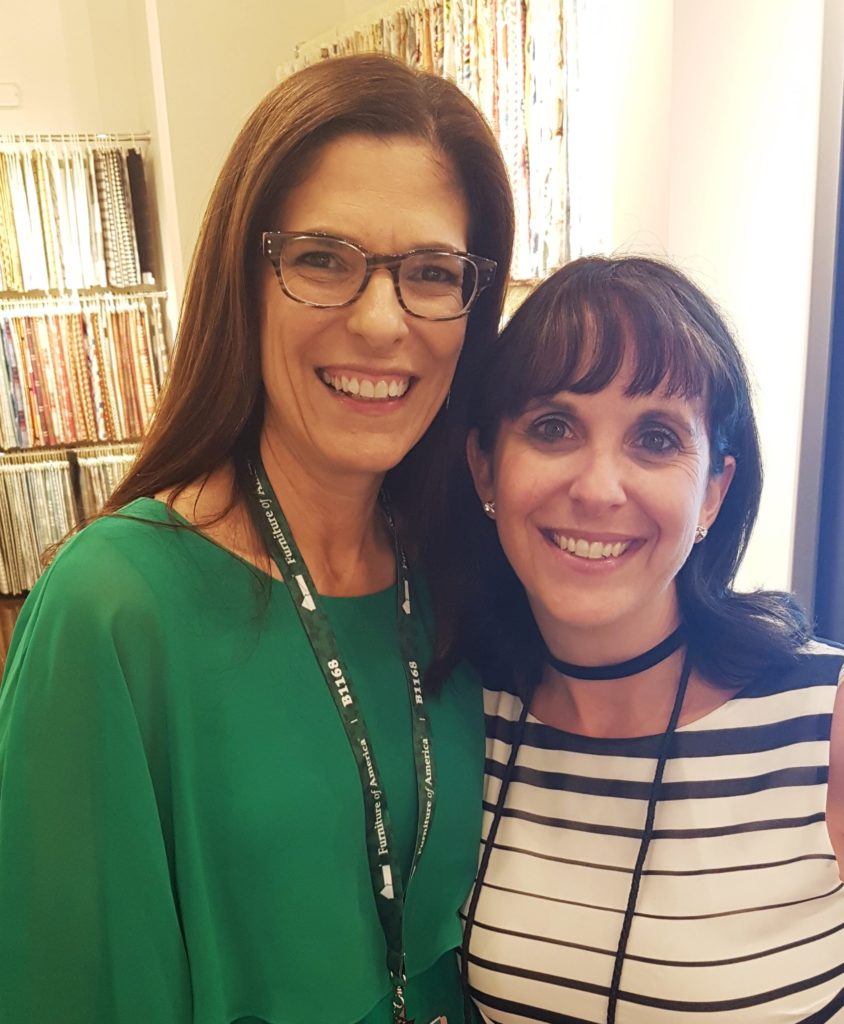 I was so excited when I got the request to be a guest on her show!
LuAnn's podcast focuses on many aspects of the business side of interior design (hence the name of the show AND another reason why I love her so!).
While we obviously discussed business strategies & marketing during my interview, it will probably come as no suprise to you that our conversation had a great deal of focus around video and how it's been invaluable to growing my business.
To check out the podcast, click here.  Normally I'm the one doing the interviews, so this made for a nice change!
If you aren't already subscribed to a Well Designed Business podcast, you need to go sign up here.
For an idea on what we discussed, please see below for the Show Highlights:
Claire's incredible level of interaction, leadership, and expertise, on her Facebook Group, Interior Design Business Strategies.
What Claire's career in Human Resources involved and how it's informed her career in Interior Design.
Claire explains how she manages to produce her really professional looking videos- all by herself!
The difference between doing a Facebook Live and doing a Youtube video.
The importance of having a plan, ahead of time, for your video.
How and where Claire uses her videos on the services she offers. People really relate to them.
Claire explains some of the technical aspects of how she makes her videos.
You really don't need a fancy setup to make professional looking videos if you're using a smartphone.
If the content is good, people are going to watch, even if you don't look your best.
How Claire edits her videos and the software she uses to do that.
The numerous things that you can do with the Camtasia App.
Creating a moving video out of still pictures with Camtasia.
How long it took for Claire to become adept at using Camtasia. It really isn't that complicated.
How Claire cues herself when making her videos.
How Claire manages to re-use her video content from Youtube to Facebook Live, Instagram, or even to send to a client.
How to let people know where to find your videos.
The benefits of not being perfect.
The marketing value in producing a body of work on Youtube.
Why you need to keep asking your clients for reviews for your videos.
How Claire goes about asking her clients for reviews.
Claire's great, actionable tips for new Designers who don't yet have a portfolio.
The great resources available for those of you who are looking for more in-depth information from Claire, on how to market your business through video.
Are you ready to take your business to the next level via video marketing?  My Video For Profits course is available now! Find out more about it here or by clicking on the image below. What are you waiting for?